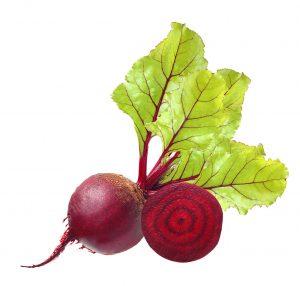 Anaemia is a condition where the blood has a low number of red blood cells, which causes a low blood count. This occurs when the red blood cells do not contain enough haemoglobin, a protein rich in iron that gives the blood its red colour.
The lower number of red blood cells means that less oxygen is coming to the body's tissues and lack of oxygen causes anaemia.
Below are the symptoms of anaemia:
Fatigue
Weakness
Looking pale
Decreased energy
Shortness of breath
Palpitations
This kind of anaemia is usually termed as iron-deficiency anaemia and can be corrected naturally. Beetroot is the best superfood that can help increase iron intake and improve haemoglobin naturally. Beetroot is rich in iron content and helps to improve blood count and blood flow.
According to the British Heart Foundation, vegetables rich in nitrates could help reduce blood pressure drastically. In another study at the Queen Mary's University in the year 2010, the same theory was proven. Beetroot is a great source of nitrates, which when consumed, is converted to nitrites and a gas called nitric oxides. Both these components help to widen the articles and lower blood pressure. Researchers also found that having just 500 grams of beetroot every day reduces a person's blood pressure in about six hours.
Besides, beetroot also contains betalains, a super phytonutrient facilitating anti-inflammatory and anti-oxidative action. It has very effective cleansing qualities due to which it aids in detoxification.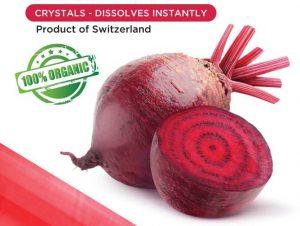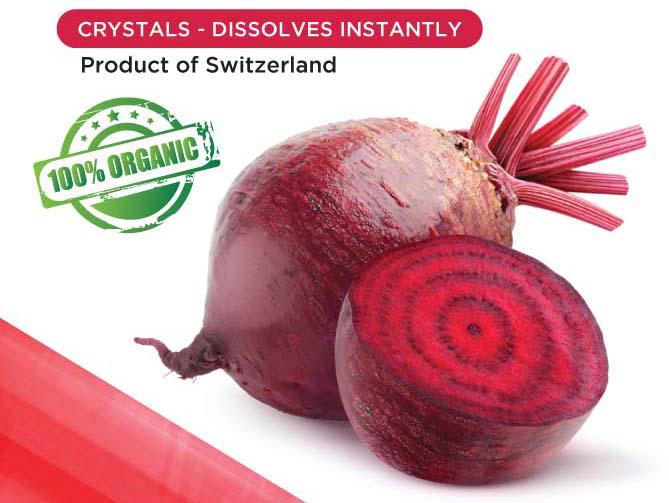 Dynamic Nutrition Premium Organic Red Beet Crystals are made from freshly harvested organic red beets. Naturally sweet and delicious. This pure concentrate is carefully manufactured from pure pressed juices of organic red beets retaining all its nutrient and goodness. This product is versatile and can be served in many ways. It blends well with fruit juices, milk products, breakfast cereals and can even be taken straight from the spoon.
Click the link as below to grab the product now!