Mr. Keith Teoh Qualification
Pulse Wave Analysis is a non-invasive medical technique to give you a clear and accurate snapshot of the health of your arteries. A 10-minute procedure via a medical recorder and software generating our Central Blood Pressure and Pulse Wave Velocity which is the Gold Standard in measuring artery stiffness.
A blood pressure cuff is applied on the upper arm (brachial artery) and the measurements will be uploaded to a medical software. A clear and accurate snapshot of the health of your arteries will be generated within a minute.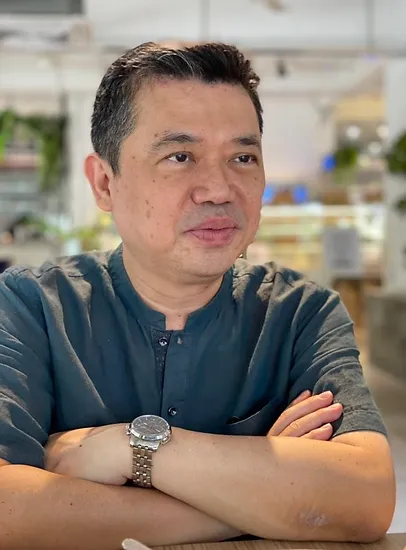 Mr. Keith Teoh, a Medical Laboratory Technologist by profession, specializes in the field of Medical Laboratory Technology in the area of Microbiology & Virology. Trained from the University of Malaya & University Hospital for 6 years and a Member since 1991, Associate Member since 1992 of the Malaysian Society of Medical Technologists and Member of the Malaysian Institute of Medical Laboratory Sciences since 1993.
Keith has extensive knowledge and specializes in the study of bacteria and viruses. Papers presented by Keith along with his medical researchers in the Medical Journal of Tropical Biomedicine 7:125-127 (1990) for the "Prevalence of cytomegaloviruses antibodies in University Hospital blood donors" and his vast experience in the Study of Viral Respiratory Tract Infection in Children and the Diagnosis of Japanese Encephalitis (JE Virus) using Dot-immunobinding Assay Technique.
Keith pursued further into the field of Cardiology in 2004, trained under the eminent cardiologist Dr Ross Walker in Sydney Adventist Hospital, Australia in a medically validated technique called pulse wave analysis to measure the stiffness of arteries both centrally and peripherally, non-invasive, painless and harmless technique. This gives you a clear and accurate snapshot of the health of your arteries.
Keith has also presented health talks to various associations and organizations e.g. Rotary Club, Kiwanis Club, Getronics, Clark Hatch, etc.
If you also have other health problem or nutritional concerns, feel free to chat with Keith for advice. Contact him @ +60123025977