<iframe width="560" height="315" src="https://www.youtube.com/embed/qJToG0XCcG8" frameborder="0" allow="autoplay; encrypted-media" allowfullscreen></iframe>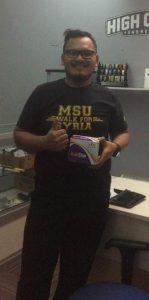 Anas explains his experience on how he lost 2 inches after consuming 1 box of AshiSlim. The consumption was 2 sachet per day. 1 sachet after breakfast and 1 sachet after dinner. The product consumption were consistently taken and the result is amazing. He lost 2 inches and has nothing to with any exercise or diet plan. This proof that the product actually working for someone who has no time to exercise or have no diet plan routine.
"I have already finished consuming AshiSlim for 1 box. Consuming everyday. Lost 2 inches with no diet, and no exercise at all," ~Anas.
Do subscribe to our Youtube Channel.
Facebook Comments