AshiGuard
Regulate Blood Sugar & Combat Metabolic Syndrome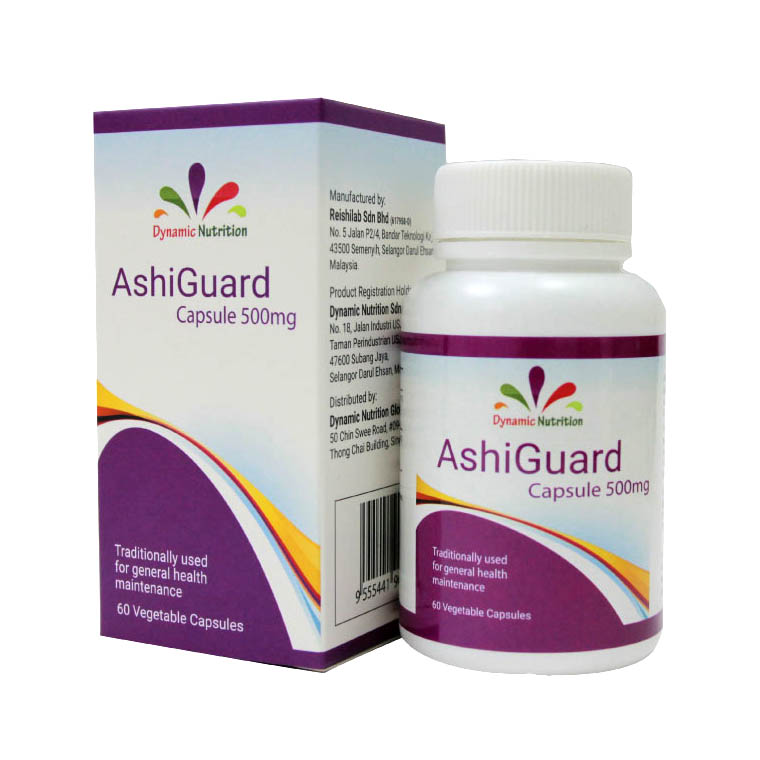 What is AshiGuard?
AshiGuard is a whole food supplement that contains Ashitaba plant. AshiGuard contains 40x more ashitaba chalcones compared to regular Ashitaba powder or tea.
Ashitaba chalcones are found to have blood glucose lowering properties.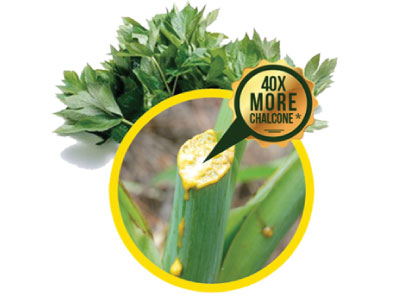 Regulates and stabilizes blood sugar
Reduces & prevents metabolic syndrome
High potency (standardized to NLT 8% ashitaba chalcones)
AshiGuard

 
Product Information
Each bottle contains 60 capsules.
100% pure Ashitaba with no fillers.
Each capsule contains:
100mg Ashitaba Chalcone powder (standardized to NLT 8% chalcones)

400mg Organic Ashitaba Powder

 
Directions:
One capsule twice daily preferably after meals


Manufactured in Malaysia in collaboration with Japan Bio Science Laboratory Co. Ltd. (JBSL) of Japan.
This product is approved by the Ministry of Health Malaysia (MAL17127004TC)
What is metabolic syndrome?
Metabolic syndrome is a condition found in patients that have a combination of conditions such as:
Increased abdominal measurement or belly fat

Elevated blood pressure

High LDL cholesterol levels, low HDL cholesterol levels

Elevated blood sugar or diabetes

The cause of metabolic syndrome is highly related to obesity, unhealthy eating habits and lack of exercise. Metabolic syndrome increases the risk of heart problems, glucose intolerance and death.

Ashitaba - The New Superfood
Ashitaba (also know as Angelica Keiskei) is a native Japanese apiaceous plant that has its origin on Hachijo Island, Japan. The inhabitants of Hachijo Island are well known for their longevity and good health. Ashitaba has been an integral part of their diet for hundreds of years.
Ashitaba means "Tomorrow Leaf" in Japanese. Its vital life force is so strong that it is believed to grow new leaf tomorrow if you were to pick one of its leaves today. Due to its rich nutrition and remarkable healing effects, Ashitaba gained its fine reputation as longevity grass.
When you cut Ashitaba's leaf or stem, you will see a sticky yellow sap. This yellow sap is unique to Ashitaba and cannot be found in other umbelliferae plants. This yellow sap in very precious as only a few milligrams can be collected at once from the cut surface of the stem. Ashitaba polyphenol is concentrated in the yellow sap and its main component is more than 10 types of "Chalcone".
Ashitaba Chalcones Regulates Blood Sugar
Ashitaba has been known to contain two major chalcones which are Xanthoangelol (XA) and 4–hydroxyderricin (4HD). These two chalcones have been found to have glucose lowering activities such as the induction of adipocyte differentiation and the enhancement of glucose uptake. It increases insulin sensitivity, lowers and stabilizes blood sugar levels.
XA and 4HD have been shown to increase adiponectin production which helps lower blood sugar levels. It may act on gene level causing expression of genes that control better levels of blood sugar and improved levels of Lipid Profile.
Ashitaba Prevents Metabolic Syndrome
Chalcones found in AshiGuard (XA and 4HD) have been scientifically proven to control metabolic syndrome. Ashitaba Chalcones help promote the expression of the adiponectin gene and 3t3-l1 adiponectin adipogenesis in order to prevent metabolic syndrome.
By reducing LDL cholesterol, regulating blood sugar and decreasing visceral fats, Ashitaba chalcone is the ideal candidate to fight metabolic syndrome.