Description
Traditionally Used For Healthy Blood Circulation
BioNatto is a purified and encapsulated Nattokinase product which carries genuine Nattokinase NSK-SD® (Natural Super Kinase-Sprayed Dried) that has been tested for safety and efficacy.
Ingredients:
Each capsule contains 50mg Fermented Soybean Extract NSK-SD® (Glycine Soja Natto Bean).
Directions:
Two capsules (2000 FU) twice daily preferably after breakfast and dinner (equivalent to 70-100g of Natto)
Each box contains 60 capsules. FU (Fibrin Degradation Unit) is the official unit to measure Nattokinase activity endorsed by Japan Health Food and Nutrition Association, a unit of Health, Labour and Welfare Ministry of Japan.
When considering Nattokinase products, be sure that it is genuine NSK-SD® Nattokinase.
NSK-SD® is proprietary product and registered trademark of Japan Bio Science Laboratory Co. Ltd. of Japan.
Manufactured in Malaysia in collaboration with Japan Bio Science Laboratory Co. Ltd. (JBSL) of Japan.
Dynamic Nutrition is a member of Japan NattoKinase Association (JNKA)
Certified Halal and Approved by Ministry of Health Malaysia (MAL09011514TC)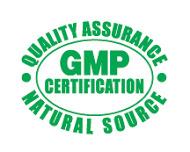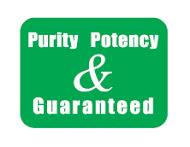 Clinically Tested In Japan
This paper describes the biological activity and safety of the enzyme called nattokinase. The paper focuses on the proprietary product produced by Japan Bio Science Laboratory Co, Ltd of Japan (JBSL), NSK-SD® (Natural Super Kinase-Sprayed Dried). The activity and safety of NSK-SD® has been demonstrated in human clinical studies.
Click here to read the comprehensive scientific review
How long does it take to see the effect?
BioNatto is a natural health supplement, its effects vary from person to person. Usually, you can see its effect from 6-8 weeks.
Stockist
We have stockist in Singapore, Kuala Lumpur, Selangor, Penang, Kedah, Terengganu, Negeri Sembilan, Johor, Sabah, Sarawak.
Here is the full stockist list
Read more about the benefits of BioNatto