Description
What are Elderberries?
European Elderberry (Sambucus nigra L.)is a shrub that is found across Europe.
Although there are Sambucas species in the U.S. and throughout North America, such as American Elder (Sambucus canadensis) and Blue Elderberry (Sambucus cerulea), but they are obviously not the same as Elderberry (Sambucus nigra L.).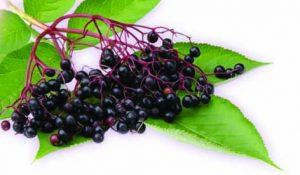 Elderberry contains high levels of antioxidant bioflavanoids and very high amounts of the polyphenol anthocyanin, which give them their dark color. Anthocyanin's antioxidant ability allows the berries to survive periods of intense UV light radiation from the sun. These antioxidants are passed on to those who consume the berry.
Chemicals in both the flowers and berries may help diminish swelling in mucous membranes like sinuses and help relieve nasal congestion.
IPRONA Polyphenol Technology (IPT) for Polyphenol Extracts
Iprona`s unique extract production method and the use of the 'Haschberg' elderberry variety in particular are the keys to the potency of the ElderCraft® European Black Elderberry extract. Iprona uses a proprietary filtration technology, that no one else uses. Unlike most extracts that are processed with chemicals, Iprona uses a purely mechanical separation process, which enables the separation of substances according to their molecular sizes using semi-permeable membranes — so no chemicals or heat are required.
This powdered Extract is standardized to an active polyphenol and anthocyanin content. This process allows the elderberries to retain the original food matrix and to comply with Food Supplement regulatory Standards.
---
Testimony
---
Elderberry's Efficacy against Viruses and Bacteria
Clinical Study No 1
Inhibitory activity of a standardized elderberry liquid extract against clinically relevant human respiratory bacterial pathogens and influenza A and B viruses by Christian Krawitz and his team from the Institute for Medical Microbiology and Institute for Medical Virology, Justus-Liebig-University, Gießen, Germany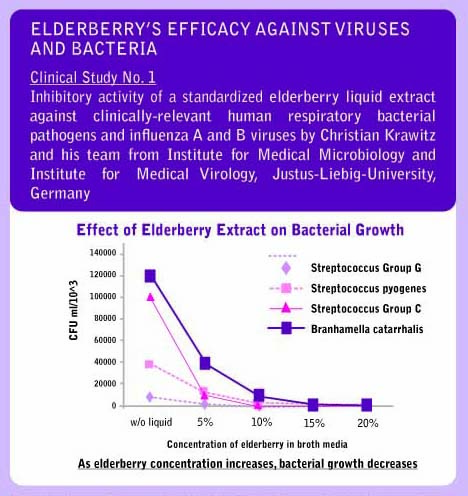 The study used Iprona's ElderCraft® European Black Elderberry Extract (Sambucus nigra L.). This study not only supports that elderberry inhibits growth of both influenza A and B viruses, but also against three Gram-positive bacteria and one Gram-negative bacteria that cause upper respiratory infections: Streptococcus pyogenes and group C and G Streptococci, and the Gram-negative bacterium Branhamella catarrhalis, respectively.
Click here to read the comprehensive scientific review
Relief From Cold
Clinical Study No 2
Human clinical trial by Ass. Prof. Dr. Evelin Tiralongo and Dr. Shirley Wee of the School of Pharmacy, Griffith University, Australia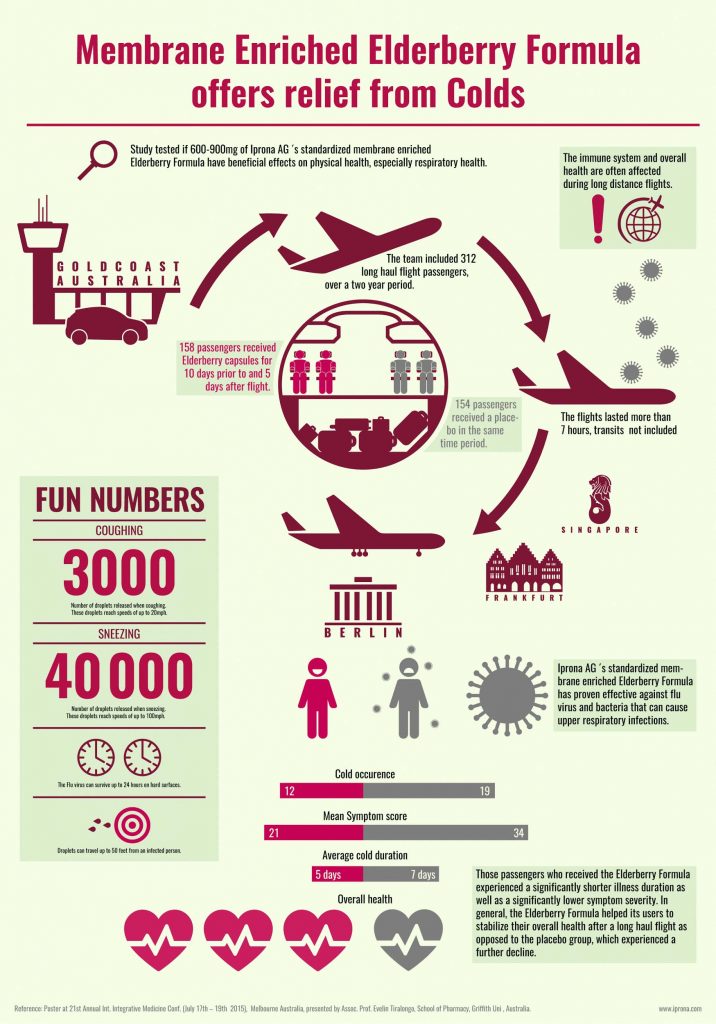 The study involved 312 economy class passengers traveling from Australia to an overseas destination. As well as jet lag and fatigue, passengers may experience upper respiratory symptoms as a result of international flights.
The standardized elderberry extract made from the Sambucus nigra, L. 'Haschberg' variety by IPRONA, was tested in this two-year randomized, double-blind, placebo-controlled clinical trial.
Results of this human clinical trial reveal that our elderberry extract can support the body's immune system against colds as well as stabilize overall health during long-haul flights.
Click here to read the comprehensive scientific review
Stockist
Click here for the full stockist list