LiveBerries
From USD 34.90
Nector of Wild Berries – Whole Food Antioxidant
VesPro™ LiveBerries is a delicious berry fruit beverage formulated using 9 different types of whole berries. It is an excellent source of polyphenols and whole food antioxidants, which can contribute to many beneficial effects to your health.
Each serving provides 1.5 cups of fresh berries!
Ingredients: 
VesPro™ Wild Berries Complex consisting Blackberries, Red & Black Raspberries, Blueberries, Strawberries, Boysenberries, Mulberries, Cranberries and Cherries.
Net weight: 4g X 20 sachets
Directions: Mix 1 sachet of LiveBerries into 125ml of water or juice (below 40°C)
No artificial flavoring, coloring or sweeteners. Vegetarian Formula.
Product of USA
1 Box – 1 month supply
Set of 3 boxes  – 10% discount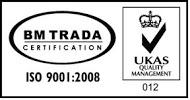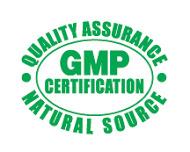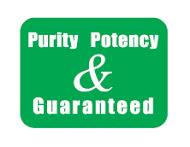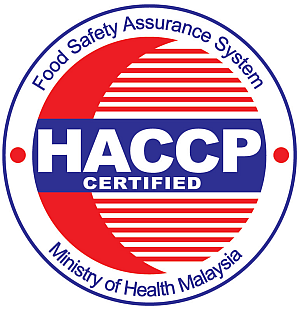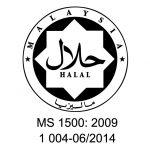 Certified Halal by JAKIM
*Disclaimer: The reviews for this product are provided by our customers and they should not be taken as medical advises.
Please note that the effects of our products vary from person to person.
Here is our full medical disclaimer


Description
True to being "nectar of wild berries", this beverage packed high in antioxidants which combine the goodness of blackberry, strawberry, red and black raspberry, boysenberry, cherry, blueberry, cranberry and mulberry.
Antioxidant rich, standardize ORAC 8000 TE per serving. (Brunswick Labs (USA) certified).
Each serving provides 1.5 cups of fresh berries!
Our Old Fashioned & Ethical Farming methods
Our berries are planted in small, old fashioned American family farms who still proudly practice ethical farming and harvesting methods. Only the finest home fermented compost and natural insecticides such as wood vinegar are used in their cultivation. Unlike huge commercial farms who are accelerating agents such as carbide to quicken the ripening process, our berries are allowed to ripen naturally without human or chemical interventions.
Our Farming Philosophy
VesPro works with small family owned farms in the West Coast of the US and introduces them to the Oregon State University (OSU) Small Farms Program in Lane Country, Oregon. OSU's program educates farmers in the use of fair treatment to their soil for sustainable farming & sustainable farming techniques.
Our Lab Verified Compost (Natural Fertilizer)
Compost is the food for our soil and they help to naturally elevate soil nutrient levels without using synthetic fertilizers.
The Hawaiian Earth Products (Hawaii) and Texas Pure Products in Plano (Texas) make some of the best lab tested & lab verified compost for berry cultivation. Comprising of wet grass, forest wood chips, cocoa shells & peanut shells, their unique compost produces a supercritical C:N Ratio 16: 1 and pH 7.69 – 8.16 both of which are crucial in cultivating some of the most nutritious berries in the world with the highest life force due to the compost's high mineral content. Our composts also pass all heavy metal contaminant and microbacterial test.
Our Family Heirloom Seeds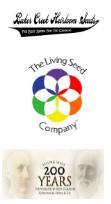 VesPro works only with farms that do not use commercial, hybrids or GMO seeds as we insist on family heirloom seeds. Our farms procure their annual seeds from :
Black Creek Heirloom Seeds (Missouri)
Comstock Ferre (Connecticut)
The Living Seed Company (California)
Their seeds are proudly inherited through generations from a single farm belonging to a single family lineage. Using heirloom seeds is the best method to avoid cross pollination or cross contamination with GMO seeds. Heirloom seeds can produce the most nutritious and tastiest berries but are most vulnerable to global warming, prolonged drought, excessive rainfall & extreme weather changes which might cause a sour or an unusually tart taste in the berries.
Read more about the benefits of Vespro LiveBerries here
Stockist
We have stockist in Singapore, Kuala Lumpur, Selangor, Penang, Kedah, Terengganu, Johor, Perak, Negeri Sembilan, Pahang, Sarawak.
Here is the full stockist list
Additional information
| | |
| --- | --- |
| Description | LiveBerries is a delicious berry fruit beverage in cold spray dried powder form. Made from 9 different types of berries from California, Maine and North Carolina farms. |
| Ingredients | VesPro™ Wild Berries Complex consisting Blackberries, Red & Black Raspberries, Blueberries, Strawberries, Boysenberries, Mulberries, Cranberries and Cherries. |
| Net weight | 4 grams X 20 Sachets |
| Country Of Origin | Product of USA |
| Directions | Mix 1 sachet of LiveBerries into 125ml of water or juice (below 40°C) |
| Storage | Keep in a cool, dark and dry place |
| Manufactured by | VesPro Inc. 119N Parker Ste 302, Olathe, KS 66061 USA |
*Disclaimer: The reviews for this product are provided by our customers and they should not be taken as medical advises.
Please note that the effects of our products vary from person to person.
Here is our full medical disclaimer