Sale!
BioNatto
Traditionally Used For Healthy Blood Circulation
BioNatto is a purified and encapsulated Nattokinase product which carries genuine Nattokinase NSK-SD® (Natural Super Kinase-Sprayed Dried) that has been tested for safety and efficacy.
Ingredients:
Each capsule contains 50mg Fermented Soybean Extract NSK-SD® (Glycine Soja Natto Bean).
Directions:
Two capsules (2000 FU) twice daily preferably after breakfast and dinner (equivalent to 70-100g of Natto)
Each box contains 60 capsules. FU (Fibrin Degradation Unit) is the official unit to measure Nattokinase activity endorsed by Japan Health Food and Nutrition Association, a unit of Health, Labour and Welfare Ministry of Japan.
When considering Nattokinase products, be sure that it is genuine NSK-SD® Nattokinase.
NSK-SD® is proprietary product and registered trademark of Japan Bio Science Laboratory Co. Ltd. of Japan.
Manufactured in Malaysia in collaboration with Japan Bio Science Laboratory Co. Ltd. (JBSL) of Japan.
Dynamic Nutrition is a member of Japan NattoKinase Association (JNKA)
Certified Halal and Approved by Ministry of Health Malaysia (MAL09011514TC)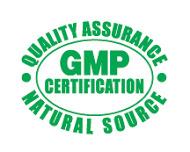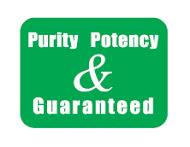 Set of 2 boxes  – 5% discount
Set of 3 boxes  – 15% discount
Free delivery!
*Disclaimer: The reviews for this product are provided by our customers and they should not be taken as medical advises.
Please note that the effects of our products vary from person to person.
Here is our full medical disclaimer


Product Description
Nattokinase NSK-SD® is clinically tested in Japan for safety and efficacy.
Using BioNatto regularly may help:
Support healthy blood pressure levels
Support deep vein thrombosis
Improve blood circulation
Support overall cardiovascular health
Reduce numbness in hands and feet
Discovery of Nattokinase
Natto is a traditional Japanese food produced though a fermentation process and adding Bacillus natto, a beneficial bacterium to boiled soybean. Natto has been used in Japanese culture for over 1000 years for its popular taste and as a folk remedy.
Over 200,000 tons of natto are eaten in Japan every year and Japan has the highest average longevity in the world.
Dr Hiroyuki Sumi discovered nattokinase in 1980 while working as a researcher at the University of Chicago. After testing over 173 natural foods, Dr Sumi discovered that the sticky "threads" in natto and named this powerful enzyme "Nattokinase".
Importance of Healthy Circulation
Healthy circulation occurs when blood flows smoothly throughout the body. Nattokinase does not stop blood clot formation. it actually acts to support healthy circulation by assisting the fibrinolytic blood clearing system, which breaks down unhealthy cross linked fibrin deposits in the blood.
Healthy circulation is very important in supporting total health, when circulation is not balanced, tissues do not get enough nutrients and blood does not clear enough waste away. Systemic enzymes such as nattokinase support healthy circulation so that tissues can get the nutrients delivered and waste removed – the way healthy blood circulation should work in the body.
Cardiovascular Health and Aging
Fibrin is a naturally produced protein that forms in the blood after injury. Bacteria, viruses, fungi and toxins present in the blood also trigger an inflammatory condition resulting in excess cross-linked fibrin. When there is no danger of blood loss and injury has not occurred, this cross-linked fibrin will circulate through the blood and will stick to the walls of blood vessels resulting in the formation of blood clots.
Our body also produces fibrinolytic enzymes called plasmin which break down and dissolve fibrin. Unfortunately, the production of plasmin decline as we age.
Circulatory diseases are much more prevalent in the elderly than in younger people. However arterial plaques are commonly found even in relatively young people, so it is a problem that shadows us throughout our lives. When blood thickens or clots increase, it can lead to minor health concerns like sore muscles to major health problems like cardiovascular disease, stroke, senile dementia.
For years the major culprit in clogged blood vessels has been assumed to be cholesterol. More recent research has shown that cholesterol buildup in arterial plaques is the body's response to an injury to the arterial wall by blood clots. If blood clots could be prevented from forming in the blood, the whole issue of cholesterol levels could be avoided.
BioNatto is an all round health supplement for cardiovascular health.
Clinically Tested In Japan
This paper describes the biological activity and safety of the enzyme called nattokinase. The paper focuses on the proprietary product produced by Japan Bio Science Laboratory Co, Ltd of Japan (JBSL), NSK-SD® (Natural Super Kinase-Sprayed Dried). The activity and safety of NSK-SD® has been demonstrated in human clinical studies.
Click here to read the comprehensive scientific review
How long does it take to see the effect?
BioNatto is a natural health supplement and not a drug. Hence, its effects vary from person to person. Usually you can see its effect from 6-8 weeks.
Can I take BioNatto if I'm already taking anticoagulants (blood thinners)?
Short answer: Yes.
Why? Vitamin K2 is known to interact and reduce the effectiveness of anticoagalants like blood thinners and people taking such medication are usually advised by their doctors not to take large amount of Vitamin K. Vitamin K2 is removed from Nattokinase NSK-SD® using a patented process to allow people who are taking blood thinners to benefit from Nattokinase NSK-SD®.
Always ensure that you are taking genuine Nattokinase NSK-SD® as other natto products may not be suitable for you.
Why BioNatto does not have any Red Yeast Rice?
In the USA, FDA ruled that it is no longer legal to sell supplements containing red yeast rice. The reason is because red yeast rice contains statin and this is considered to be a prescription medication. Statins may cause liver and muscle injury and so unregulated sales of concentrated red yeast rice in a supplement form may put the consumer at risk.
When metabolized in our body, red yeast rice is essentially the same statin drug. When taken for long term, you should take note of its side effects. Statins deplete your body of CoQ10, which may have devastating results for our heart. Statin may cause severe muscle problems leading to kidney impairment.
Source:
1. http://articles.mercola.com/sites/articles/archive/2009/09/10/why-you-should-avoid-red-rice-yeast.aspx
2. U.S. Food & Drug: FDA Warns Consumers to Avoid Red Yeast Rice Products…
3. http://www.in.gov/isdh/24179.htm
4. https://www.ncbi.nlm.nih.gov/pmc/articles/PMC2697909/
Stockist
We have stockist in Singapore, Kuala Lumpur, Selangor, Penang, Kedah, Terengganu, Negeri Sembilan, Johor, Sabah, Sarawak.
Here is the full stockist list
Additional Information
| | |
| --- | --- |
| Description | BioNatto is a purified and encapsulated Nattokinase product which carries genuine Nattokinase NSK-SD® (Natural Super Kinase-Sprayed Dried) that has been tested for safety and efficacy. |
| Ingredients | Each 500mg capsule contains 50mg Fermented Soybean Extract NSK-SD® (Glycine Soja Natto Bean) and 450mg Maltodextrin. |
| Directions | Two capsules (2000 FU) daily preferably after breakfast or dinner (equivalent to 70-100g of Natto) |
| Certification | Registration certificate no: MAL09011514TC, issued by Drug Control Authority, Ministry of Health Malaysia |
*Disclaimer: The reviews for this product are provided by our customers and they should not be taken as medical advises.
Please note that the effects of our products vary from person to person.
Here is our full medical disclaimer