The French Paradox
The French culture has many foods with high amounts of saturated fat including croissants and buttery cakes and bread, full-fat sauces to name a few. Of the many different foodstuffs, it is the dairy sourced fat (saturated fat) that is significantly associated with the mortality rate from CHD. Not only do the women tend to be thin in the French culture, despite the full-fat rich foods, but they also have low levels of cardiovascular disease. This is a very interesting conundrum; France has a high consumption of saturated fat but an extremely low mortality rate.
It has been suggested that France's high red wine consumption is a primary factor in this trend of the avoidance of the consequences of eating a high amount of saturated fat. Epidemiological studies have also demonstrated that the consumption of red wine is beneficial in the prevention of cardiovascular diseases, which ultimately conceptualizes the term "French Paradox". It seems that the wine and the compounds it contains is the paradoxical connection.
The polyphenolic constituents including oligomeric proanthocyanidins in red wine have been demonstrated to be the root cause of cardio-protective effects of the "French Paradox".
However, though these cardiovascular preserving flavonoids are found in the red wine, they are actually of higher concentration in the Grape Seeds making Grape Seed Extract (GSE) a highly beneficial therapeutic for the cardiovascular system.
1. It Reduces Bad Cholesterol
Oxidized LDL particles play a key role in the formation of arterial plaques and the development of atherosclerosis. Grape seed extract decreased oxidized LDL particles in addition to lowering total and LDL cholesterol in a recent randomized double-blind placebo-controlled study. Fifty-two individuals with mildly high cholesterol were divided into two groups that received either 200 mg/day of grape seed extract or placebo for 8 weeks. The grape seed extract significantly reduced total cholesterol by an average of 10.7 mg/dL, LDL cholesterol by an average of 9.7 mg/dL, and oxidized LDL by an average of 5.5 mg/dL. While triglyceride and very low-density lipoprotein cholesterol were decreased and high-density lipoprotein cholesterol was increased by the grape seed extract, the changes were not statistically significant. The study authors concluded that grape seed extract lowers the risk of atherosclerosis and cardiovascular disorders in people with mild cholesterol abnormalities.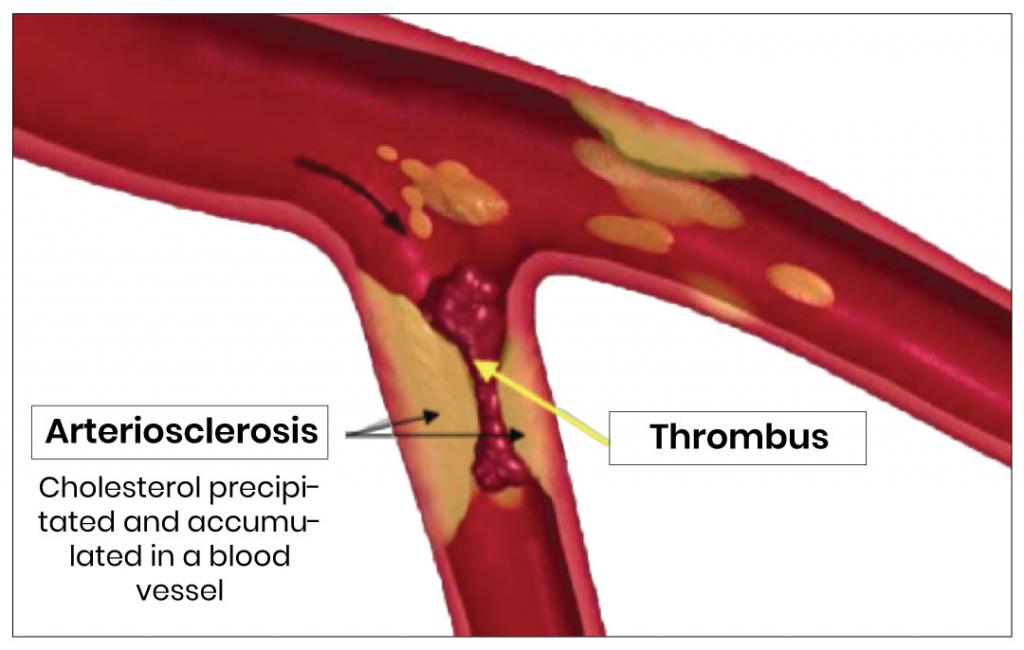 2. It Can Significantly Lowers Blood Pressure
When taken as a supplement, GSE has also been shown to significantly lower blood pressure, in some small studies. Two studies performed at the University of California Davis, one in people with metabolic syndrome and one in people with prehypertension, both found that grape seed extract lowers both systolic (the top number) and diastolic (the bottom number) blood pressure. In the first study, 300 mg per day of grape seed extract lowered both the systolic and diastolic blood pressures compared to placebo in subjects with metabolic syndrome. Those in the grape seed extract group experienced average blood pressure reductions of 12 mmHg systolic and 8 mmHg diastolic while those in the placebo group saw no changes.
The grape seed extract also decreased the oxidation of LDL particles, lowering the subjects' risk of atherosclerosis. In the second study, 32 participants with prehypertension (systolic blood pressure of 120-139 mmHg or a diastolic blood pressure of 80-89 mmHg) were randomly assigned to receive grape seed extract (300 mg per day) or placebo for eight weeks. Participants who took the grape seed extract reduced their systolic blood pressure by an average of 8 mmHg and diastolic blood pressure by 5 mmHg. The blood pressure of those in the placebo group did not change.
3. It Supports The Brain As It Ages
Flavonoids' combination of antioxidant and anti-inflammatory properties are thought to delay or reduce the onset of neurodegenerative diseases like Alzheimer's disease. One of the components of GSE is gallic acid, which animal and lab studies have shown can inhibit the formation of fibrils by beta-amyloid peptides. Clusters of beta-amyloid proteins in the brain are characteristic of Alzheimer's disease.
Animal studies have found that GSE may prevent memory loss, improve cognitive status and brain antioxidant levels, and reduce brain lesions and amyloid clusters.
One 12-week study in 111 healthy older adults found that taking 150 mg of GSE daily improved attention, language, and both immediate and delayed memory.
4. It Enhances Wound Healing
Grape seed extract has been proven to help wounds heal more rapidly and with less scarring. The extract increases levels of tenascin, a protein that helps build the connective tissue that appears as pink skin when a wound is healing.
The powerful antioxidant also enhances the formation of epidermal tissue so it is stronger and healthier after healing, and improves function of connective tissue.
5. It Protects Against Sunburn and Sun Damage
Grape seed extract (along with the fleshy parts of grapes themselves) contains proanthocyanidins and resveratrol, as well as other powerful antioxidants. Research shows that when grape seed extract is applied to skin prior to UV light exposure, the compounds may have a sunscreen effect, helping to reduce redness and damage to cells. A study published in the journal Nutrition and Cancer suggests that, when applied topically, grape-derived antioxidants may even have cancer-fighting abilities.
Don't toss your sunscreen, which is still the best defense against the sun's harmful rays. But you can consider using grape seed- and resveratrol-containing supplements, serums and lotions as supplements to your sun protection routine; apply them before slathering on your regular SPF cream.
Product which you may be interested in
Facebook Comments