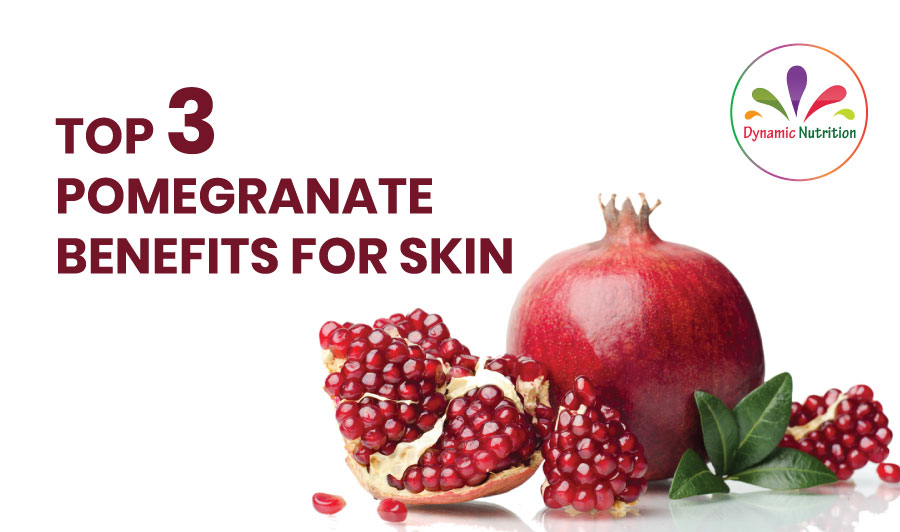 In the past few years, the pomegranate has been touted as a super food, but to say that's new knowledge would be a reach of truly legendary proportions. It's been well known for its medicinal and beauty benefits since ancient times and is a symbol of prosperity and abundance in many cultures. Modern scientific studies have shown that this red fruit with its juicy arils also has an abundance of health benefits.
Top 3 Pomegranate Benefits for Skin
Protect Skin from Sun Damage
Exposure to sun not only causes tanning and sunburn but can also lead to oxidative stress that causes age spots and wrinkles. The polyphenols in pomegranate called Ellagic acid are powerful antioxidants that help protect skin cells from oxidative damage. They have sun protective compounds that protect the skin against free radical damage, help prevent skin cancer, relieve sunburn and reduce the signs of sun damage.
Regenerates Cells for a Healthier Complexion
Pomegranate is a powerful skin regenerator and may in fact reverse damage that has already occurred in the skin. There are important cells called keratinocytes found in the outer layer of the skin (The epidermis). Pomegranates help protect the epidermis and helps with skin cell regeneration in the epidermis and dermis (inner layer), increasing circulation and healing the skin, aiding in tissue repair and wound healing.
Anti-inflammatory Properties
Inflammation is one of the main contributors to poor skin health and is directly related to one's lifestyle and environment. Pomegranate contains Omega-5 punicic acid (a type of linolenic acid) which has amazing anti-inflammatory properties. It soothes dry, cracked, and irritated skin. It also contains punicic acid, an omega 5 fatty acid that hydrates and prevents moisture loss.
Products you may be interested in
Facebook Comments