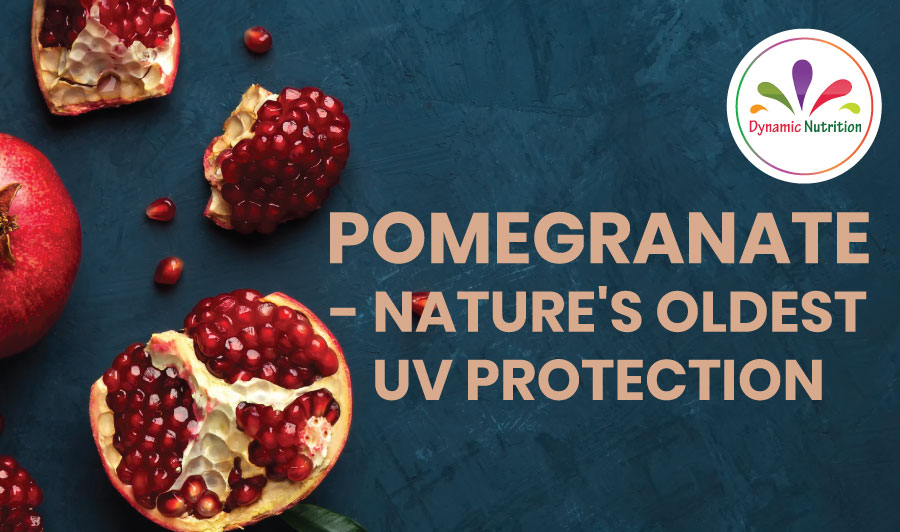 Pomegranates are, by far, one of the oldest natural remedies known to man. Before there was medicine, there was food, and pomegranates top the list of ancient healing benefits.
Pomegranate (Punica granatum L.) was brought to Egypt in 1600 BC where it became revered not only as an important food source (it was a required fruit in the pharaoh's palace), but it was also used for medicinal purposes. The pomegranate was highly valued and is depicted in paintings in Egyptian tombs as it symbolized life after death. Egyptian physicians had documented more than 700 remedies for treating disease, and pomegranate was one of the most popular ingredients in the formulas. Physicians in Greece prescribed pomegranate juice as a treatment for arthritis, circulation disorders, viruses and digestive problems.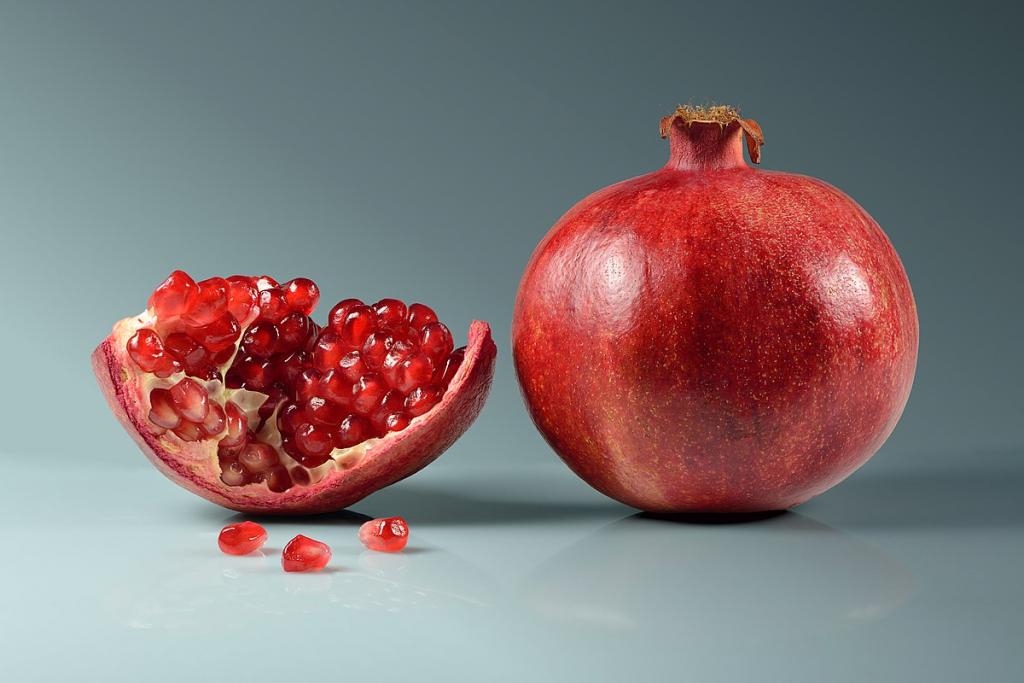 Fast-forward to the present day, and pomegranate is widely utilized as a key ingredient in juice drinks, bath products, and skin and sun care products. More importantly, this exotic fruit has captured the attention of the scientific community, due to the high content of potent antioxidants called polyphenols.
How Pomegranate Protects Us From Ultraviolet?
Pomegranates contain an important polyphenol called ellagic acid, which is a powerful free radical scavenger. It is extremely effective in increasing the body's own built-in antioxidant glutathione, which, in turn, helps protect the DNA in cells from free radical damage. Glutathione also is essential in helping the body to recycle hormones such as estrogen, which aid in protecting skin cells.
Ellagic acid, along with other polyphenols, inhibits the formation of harmful enzymes that cause cells to grow out of control. This is important in maintaining normal cell division, whereas unpredictable cell division can lead to cancer. By inhibiting specific enzymes, ellagic acid and other polyphenols regulate cell turnover and give the cell time to divide normally and form completely. Ellagic acid also is thought to strengthen the cell membrane, making it less susceptible to free radical damage and preventing water loss from the cell.
Pomegranate and SPF
Due to the powerful benefits of pomegranate extract, it could play a significant role in protecting the skin from all types of environmental damage—specifically, ultraviolet rays. An independent pilot study was conducted by Dr. Howard Murad and William V. R. Shellow, MD, to determine the effect of pomegranate extract in improving the sun protection factor (SPF) of sunscreens.
The independent laboratory tested the effect of pomegranate extract on the SPF of volunteers. Eight subjects, including five females and three males between the ages of 18–60 with fair to medium skin types, used pomegranate extract orally and topically. First, researchers tested each subject's minimal erythema dose (MED)—the measurement set by the FDA that tests SPF. Next, the subjects applied four formulas of standard SPF 4 and SPF 8 lotions with and without pomegranate extract, and the MED was assessed. They also tested pomegranate extract daily for five days under supervision. Afterward, the subjects were tested again for MED. Based on this research, adding pomegranate extract boosted the SPF of the sunscreen formula by 20%. In addition, ingesting a tablet of standardized pomegranate extract provided an additional 25% improvement in the SPF.
Clinical Study On UV Protection
In a clinical study published in 2019 on Nature, it was found that oral pomegranate consumption will reduce photodamage from UVB irradiation and alter the composition of the skin microbiota.
In the clinical study, it was observed that consumption of Pomegranate extract resulted in an increase in skin protection to UVB exposure as shown by an increase in minimal erythema dose and a trend to decrease melanin formation, indicating an enhancement of UVB protection. The minimal erythema dose (MED) is defined as the lowest dose of UV light that causes reddening of non diseased skin like sunburn.
All in the juice
The protective and healing properties of the pomegranate are extremely important today, as the rate of skin cancer is increasing faster than any other cancer among Western countries. Applying sunscreen alone isn't enough.
The challenge is to teach clients to apply enough sunscreen and to reapply, covering all areas of the skin from head to toe. Also, it is crucial to inform them that the SPF of a sunscreen isn't the only factor that is important when choosing a formula. An effective sunscreen should provide the following.
Full-spectrum sun protection to block ultraviolet A (UVA) and ultraviolet B (UVB) rays
Antioxidants to neutralize damaging free radicals, such as pomegranate extract, green tea, vitamin C, grape seed extract and bioflavonoids
Anti-inflammatory agents to soothe and prevent redness, such as licorice extract, zinc or chamomile extract
Hydrating ingredients to boost topical hydration in the cells, such as sodium PCA (pyrrolidone carboxylic acid), hyaluronic acid and plant-based lipids
For added sun insurance, taking a 15-mg tablet per day of standardized pomegranate extract is recommended. As research has shown, ingesting one pomegranate extract tablet daily has been found to increase the potency of topical sunscreens by 25%.
An exotic future
The discovery of the pomegranate's potency clearly demonstrates the opportunity for developing an oral sunscreen. Continued research about this ancient exotic fruit may be the key for added skin defense and an alternative to traditional methods of protection.
Products you may be interested in
Facebook Comments