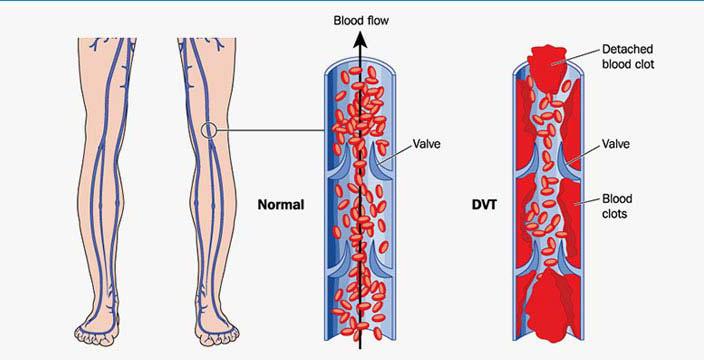 Deep vein thrombosis (DVT) happens when a blood clot  (thrombosis) forms in the deep veins located in the arm or leg. Blood is meant to flow but when it becomes stagnant, there are chances for it to clot. In our body, microscopic blood clots are constantly formed and they are routinely broken down by the body. If the balance of clot formation and clot breakdown is altered, significant clotting may occur.
Sitting for more than 4 hours in a cramped plane seat raises your risk of DVT. If you're unable to move for a long period of time – such as after an operation, because of an illness or injury, or during a long journey – your blood flow can slow down considerably. The longer you stay immobile, the greater your chances of developing a blood clot deep in the veins of your legs. No one's immune from developing a DVT, including young, fit, and healthy athletes.
Signs of DVT:
leg pain

numbness

redness, itching

rash

shortness of breath

ulceration of the skin
Nattokinase is an enzyme extract from natto bean and it is clinically proven to dissolve blood clot, improve circulation and cleanse the veins and arteries. However, not all natto extracts are created equal. Natto is a rich source of Vitamin K2 which causes blood clotting. Hence, it is important to only used Nattokinase which has Vitamin K2 removed!
Nattokinase NSK-SD® is a proprietary product developed by Japan Bio Science Laboratory (JSBL) which has Vitamin K2 removed using a patented process.
Products you may be interested in
Facebook Comments