Description
Ashitaba (also know as Angelica Keiskei) is a native Japanese apiaceous plant that has its origin on Hachijo Island, Japan.
Ashitaba means "Tomorrow Leaf" in Japanese. Its vital life force is so strong that it is believed to grow new leaf tomorrow if you were to pick one of its leaves today
Nutritional Values of Ashitaba
Ashitaba is an ideal food for vegans and vegetarians, considering that Ashitaba has a broad range of nutrients. It contains 11 different types of vitamins and 13 minerals, phytochemicals, chlorophyll, fibre, beta-carotene, enzymes & etc.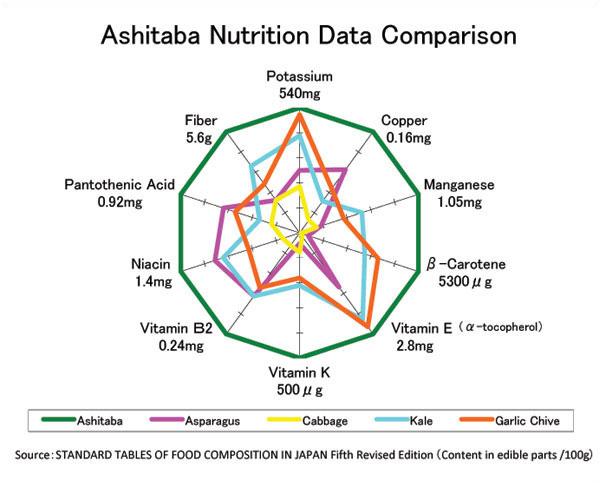 Comparing to other vegetables, Ashitaba is nutritionally very well-balanced and especially abundant in fiber, β-Carotene and potassium in addition to protein and each mineral/vitamin.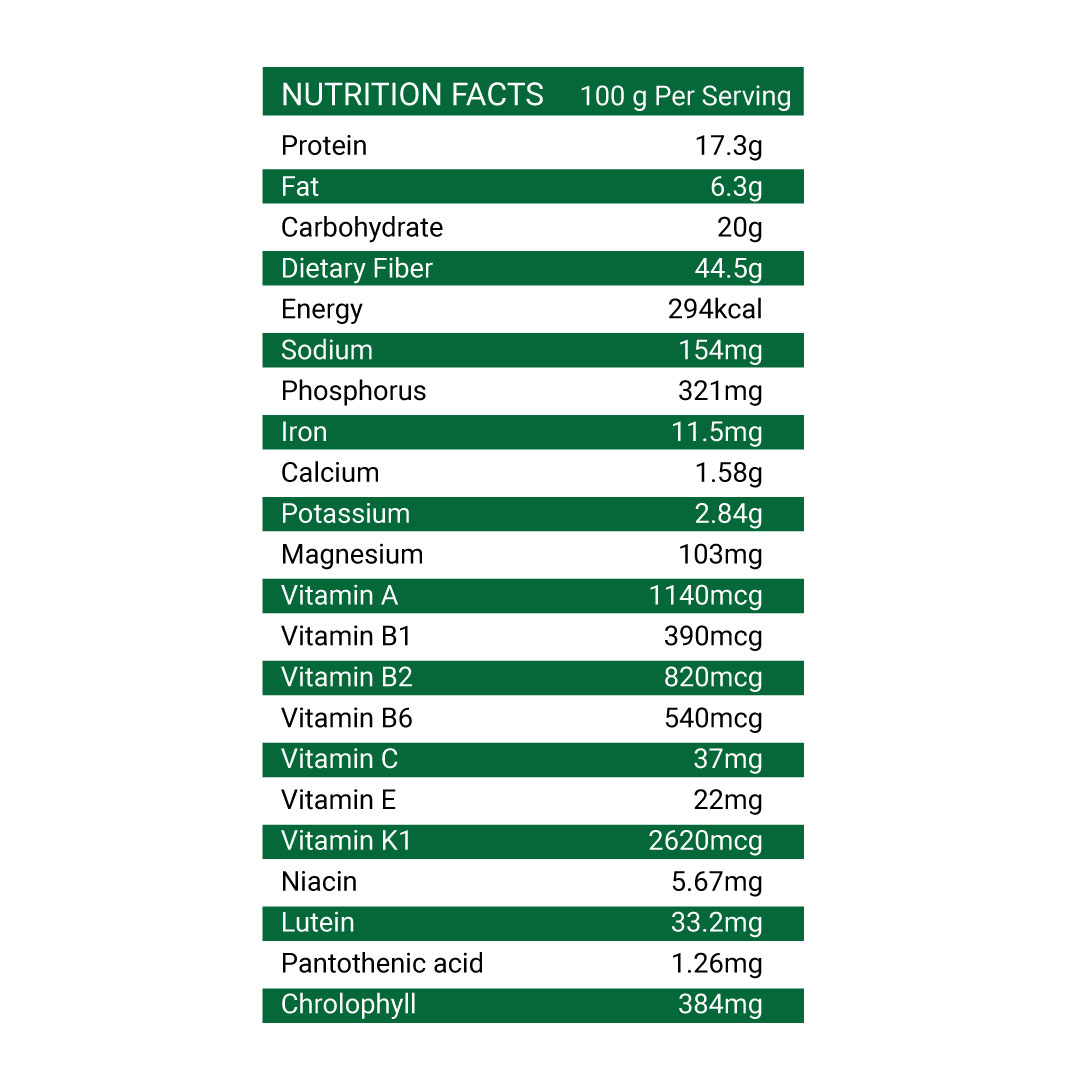 Our Ashitaba powder is dehydrated carefully at low temperature to prevent loss in nutrition. Comparing to raw Ashitaba leaves, a smaller amount of Ashitaba powder enables the intake of necessary nutrients.
Testimonials
---
---
Stockist
We have stockist in Kuala Lumpur, Selangor, Penang, Kedah, Terengganu, Pahang, Johor, Perak, Sarawak.
Here is the full stockist list
Read more about the benefits of Organic Ashitaba here