LiveZymes
Fresh Fruits & Vegetable Digestive Enzyme Powder
What is LiveZymes?
LiveZymes is a delicious botanical digestive enzyme beverage in cold spray dried powder form. Proudly produced from 12 different types of fresh food and fruits using the most advance cold spray drying equipment from Germany. All our fruits and food food are sourced from pristine farms located in the beautiful foot hills of Sonoma Vally, Topanga Hills, rural Wisconsin and sunny Monterey Bay in California.
We add high colloidal mineral glacier water from Mount Rainier USA with fresh food and fruits to produce a highly accurate fermentation process which yields the highest quality food grade enzymes possible.
Each serving of LiveZymes (5 grams) contains 14 different types of digestive enzymes from a 14 day fermentation process of papaya, pineapple, avocado, almonds, barley, banana, cucumber, maize, purple grapes, peas & soy bean and malt.
LiveZymes is specially formulated for the Asian diet.
Benefits of Digestive Enzymes
Natural indigestion remedy and heartburn remedy
When consumed immediately after meal, it improves digestion of foods such as meat, beans, soy, egg, milk and fiber. In addition, it also reduces gas, bloating and stomach discomfort.
When consumed on empty stomach it promotes rapid and immediate detoxification with increased in mental clarity.
When added into fresh fruit or vegetables juices it dramatically increases the enzyme levels of the juices to initiate a deeper and longer lasting detoxification.
Diminish food allergies by effective protein digestion
Product of USA
Ingredients: 
Papaya, Pineapple, Avocado, Almonds, Barley, Banana, Cucumber, Maize, Purple Grapes, Peas & Soy Bean, Malt
Net weight: 5 grams x 20 Sachets
Directions: Mix 1 Sachet of LiveZymes in 125ml water or juice (below 40°C) after food.
No artificial flavoring, coloring or sweeteners. Vegetarian Formula.
Certification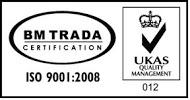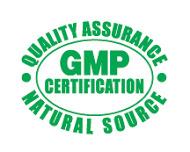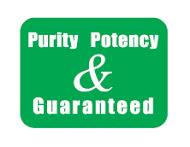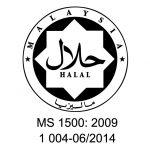 Certified Halal by JAKIM
Set of 3 boxes  – 15% discount
Free delivery for Set of 3 boxes.
Role of Digestive Enzymes in Healthy Weight Loss
Lipase and protease are the enzymes essential for supporting healthy weight loss. Lipase is the enzyme that is abundant in raw food. Since most of the food we consumed are not raw, we lack the sufficient amount of lipase to burn normal amount of fat in our diet. When we eat food that is rich in fat, we suffer as our bodies cannot burn this extra fat without the vital enzymes. As a result, fat accumulate and is stored in the arteries, organs, capillaries. You will see it accumulate on hips, the rear, stomach and thighs. Protease is the other important enzyme which is vital for breaking down protein and eliminate toxins. It is very difficult to burn fat when excess toxins are stored in it. So a rich diet in protease will help to eliminate toxins embedded in fats.
List of 14 digestive enzymes
| Type | Potency |
| --- | --- |
| Acid Maltase | 28 MaltU |
| Lipase | 7000 DU |
| Protease A | 42,000 HUT |
| Protease B | 8,000 PC |
| Protease C | 100 SAPU |
| Peptidase | 4 AP |
| Alpha Amylase | 10,000 SKB |
| Glucoamylase | 18 AGU |
| Alpha-Galactosidase | 300 GalU |
| Lactase | 2000 ALU |
| Invertase | 800 SU |
| Cellulase | 6,000 CU |
| HemiCellulase | 2,000 HCU |
| Pectinase | 15,000 ADJU |
Question & Answer
1. Aren't there enough enzymes in the food we eat?
Well, if you eat fresh raw food then you get enough enzymes to digest those food. If you eat cooked food you should realize that they have zero enzymes. This means your body must produce huge quantity of digestive enzymes to digest those food and will actually interrupt the making of the much needed metabolic enzymes that it would have used for healthy elimination and assimilation of nutrients and regeneration of cells and tissues.
2. How do you know if you are lacking enzymes?
As we aged, the body progressively loses it ability to produce enzymes. At the beginning it may not be that noticeable. However, later on you will discover that you cannot tolerate or enjoy certain food like you did before. This may also be accompanied by a feeling of reduce stamina. Early signs of enzyme deficiency are digestive complaints such as heartburn, gas, constipation, bloating, diarrhea and stomach aches. Other symptoms include headaches, allergies, ulcers, yeast infection, chronic fatigue, nutritional deficiencies and lack of energy.