Nazirul is a typical Malaysian, he loves local food. In his daily meal, the curry is a must in the meal.
Currently, he feels hard to button up his extra big size cloth, then he realizes that he is overweight and needs to slim down.
Luckily, he was recommended a product called AshiSlim. This is a good news for him as he is hard to control the diet and go for exercise.
He took 2 sachets morning and night daily for a month time and the result is amazing!
The weight from 100.6kg dropped to 93.8kg!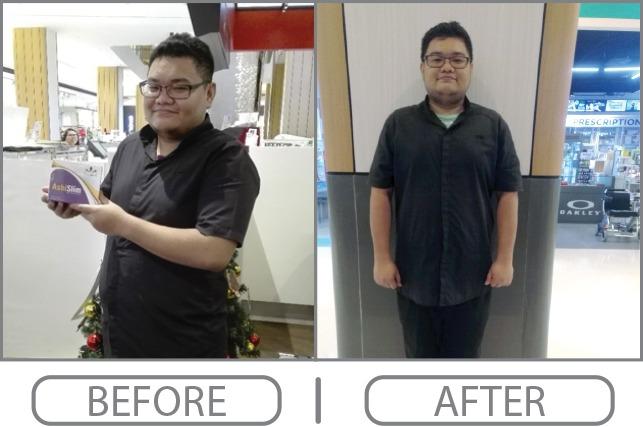 Are you the next miraculous witness?
Facebook Comments