Check out our promotion for the month of October 2023!
Uri-Comfort combines cranberry and probiotics for urinary tract, yeast infection and women's private health. This innovative formulation works by reducing E. coli adhesion and inhibit bacteria growth in our urinary tract.
It is 100% natural, acts fast in days only and is very convenient to use since only one sachet to dilute in water is needed.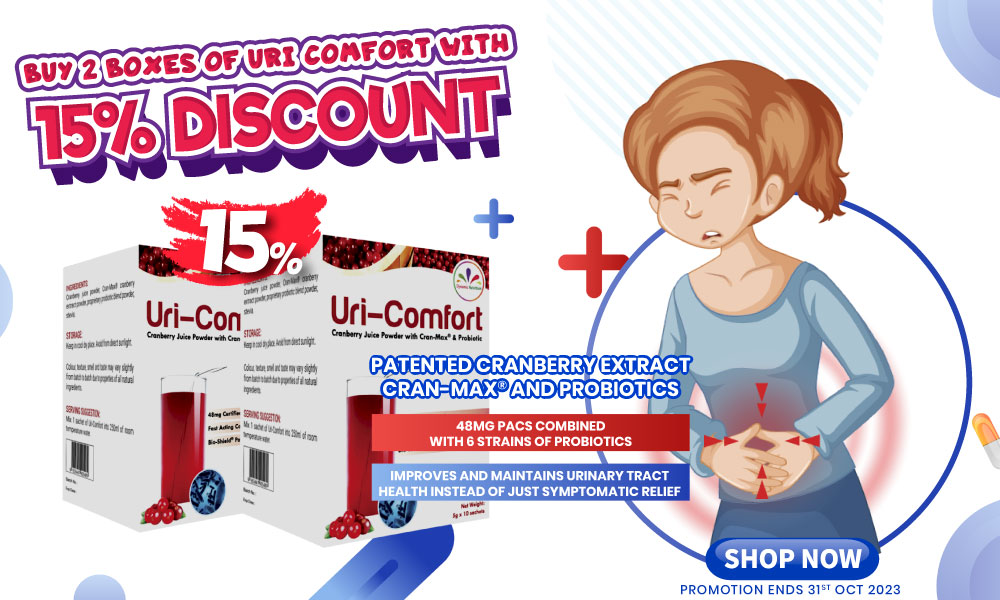 Facebook Comments