Thank you for your support and we would like to hear from you. Like many of our customers, you may have found customer reviews of our products useful.
Hence we invite you to add your voice to the mix.
Just follow few steps as below: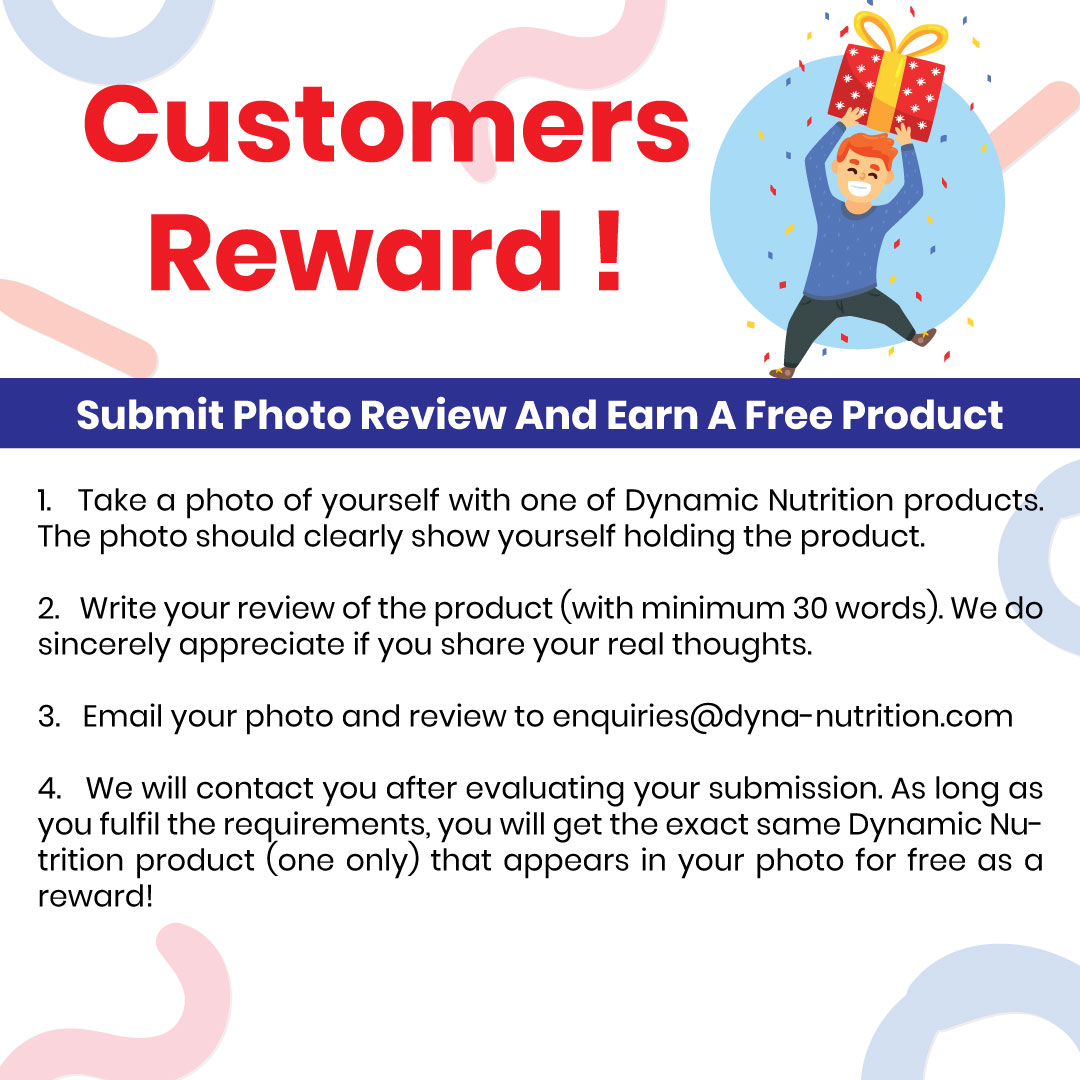 Your review means a lot to us and it is important for our continuous improvement. We strive to improve our products to benefit more people in the future!
*We only reward ONE Dynamic Nutrition product. If your photo has more than one Dynamic Nutrition products, we sincerely appreciate your great support but only one product will be chosen as the reward.
Please refer here for our terms and condition.
Example :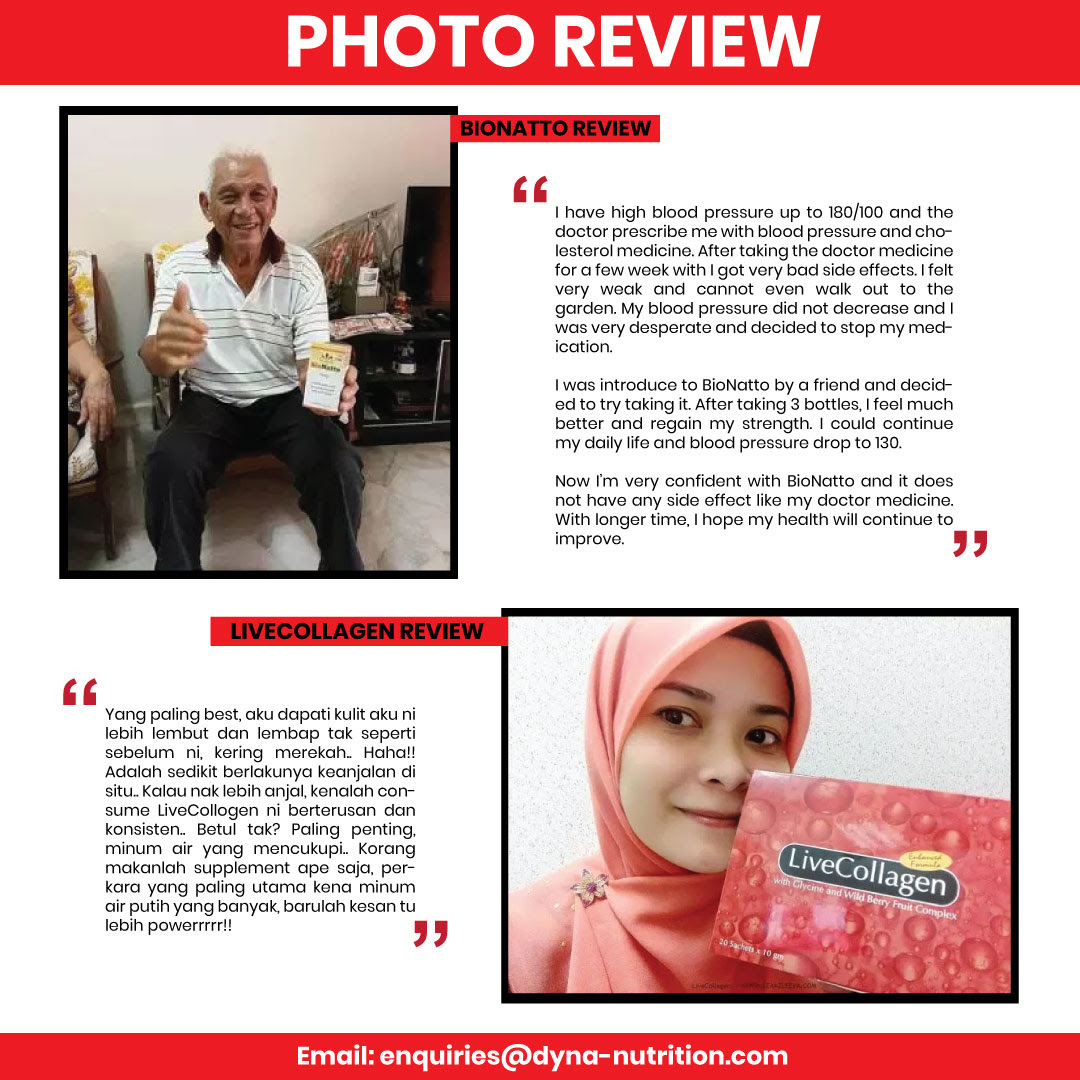 Facebook Comments