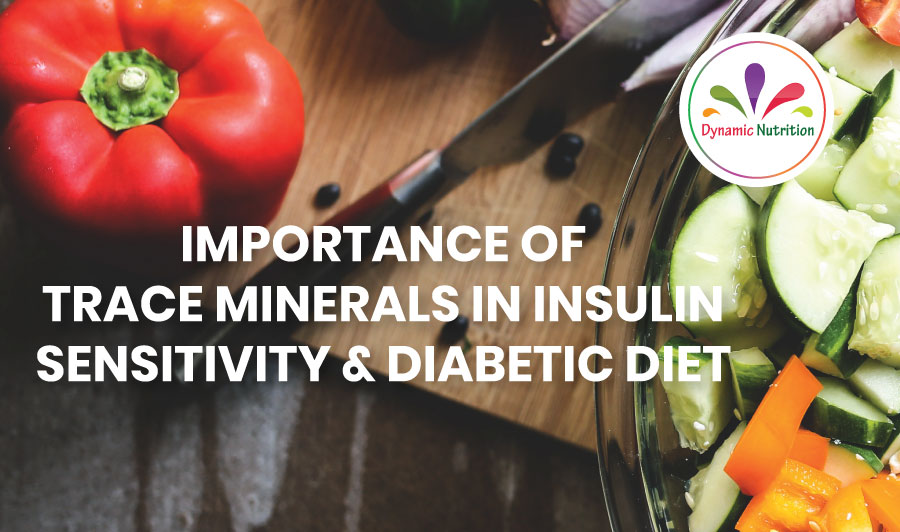 Trace mineral are micronutrients that are essential to the human body but present only in tiny traceable amounts. Nonetheless, they exhibit well-defined biochemical functions. Deficiencies in these micronutrients are related to widespread human health problems such as diabetes and insulin resistance.
The levels of trace elements vary considerably among different populations, contingent on the composition of the diet. In several Asian countries, large proportions of the population are affected by a number of micronutrient deficiencies. These overall deficiencies may lead to imbalances in glucose homeostasis and insulin resistance. Examples of trace minerals include iodine, selenium, zinc, calcium, chromium, cobalt, iron, boron and magnesium.
The link between trace minerals and enzymes to diabetes
Trace minerals such as chromium, zinc, magnesium, and vanadium play a vital role in the functioning of enzymes involved in glucose metabolism, insulin action, and pancreatic function.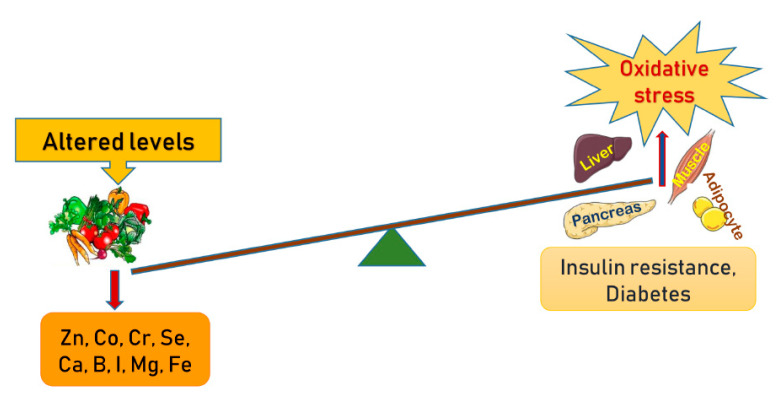 1. Chromium
Chromium is an essential trace mineral that enhances the action of insulin, a hormone that regulates blood sugar levels. It helps insulin bind to its receptors on the cell membranes, allowing glucose to enter the cells and be used for energy. Chromium deficiency has been linked to impaired glucose tolerance and insulin resistance, which are risk factors for type 2 diabetes.
2. Zinc
Zinc is another trace mineral that is important for insulin production and secretion. It is also involved in the synthesis and storage of insulin in the pancreas. Zinc deficiency has been associated with impaired glucose tolerance and decreased insulin sensitivity, which can lead to the development of diabetes.
3. Magnesium
Magnesium is a mineral that is involved in over 300 enzymatic reactions in the body, including those related to glucose metabolism and insulin action. It helps insulin transport glucose into the cells, and a deficiency of magnesium has been linked to insulin resistance and type 2 diabetes.
4. Vanadium
Vanadium is a trace mineral that has been shown to mimic the action of insulin, helping to lower blood glucose levels. It also enhances insulin sensitivity and improves glucose metabolism. Vanadium supplements have been shown to improve glycemic control in people with type 2 diabetes.
5. Selenium
Selenium is a mineral that acts as an antioxidant, protecting cells from damage caused by free radicals. It is also involved in the production of thyroid hormones and immune system function. Some studies have suggested that low selenium levels may be associated with an increased risk of type 2 diabetes
6. Boron
Boron is a mineral that plays a diverse and significantly important role in metabolism, and also the absorption and use of calcium and magnesium. Studies have shown that dietary boron modulates plasma insulin concentrations.
Overall, the link between trace minerals and enzymes to diabetes is complex and multifactorial, but it is clear that these micronutrients play a crucial role in glucose metabolism and insulin action. Ensuring adequate intake of these minerals through a balanced and varied diet may help reduce the risk of developing diabetes or improve glycemic control in those who already have the condition.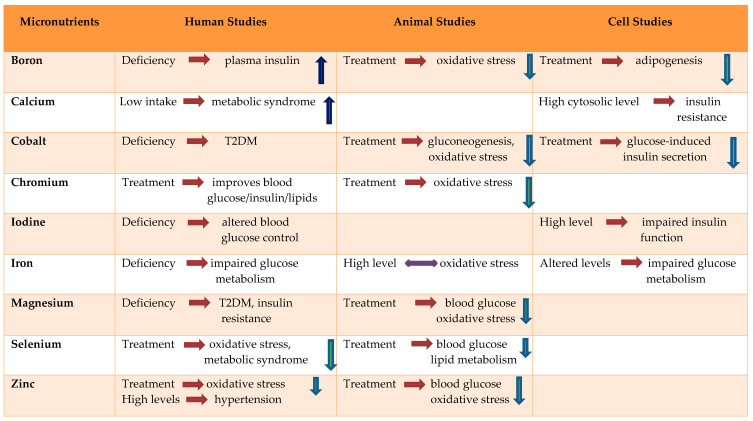 Source:
Role of Minerals and Trace Elements in Diabetes and Insulin Resistance
https://www.ncbi.nlm.nih.gov/pmc/articles/PMC7353202/
Products you may be interested in
Facebook Comments