NitroVar™
The Okinawa Macrobiotic Food For Life Extension
What is NitroVar™?
NitroVar™ is a Macrobiotic Raw Food in powder form that encourages healthy cellular growth and cell division. It is made of young broccoli sprouts, young asparagus sprouts, cloves, grape skin, blackberries seeds, pear seeds, plum seeds and prune seeds. All ingredients are grown and harvested in the USA.
Scientifically Engineered Raw Food
Prevents Abnormal Cell Proliferation
Supports Healthy Cell Growth & Division
Progressive Immune Management
Deep Phrase 1 & 2 Cellular Rejuvenation
No added preservatives & additives
Immune System Supplement
Boost your immune system when you need it most!
Suitable for long term daily consumption especially during chemotherapy and radiation treatment
NitroVar can be used for immune disorder like sinus, eczema, lupus, rheumatoid arthritis and psoriasis
Help patients with ageing related degenerative diseases
Product of USA
Ingredients:
Young Brocoli Sprouts, Young Asparagus Sprouts, Cloves, Grapes Skin, Blackberries, Pear Seeds, Plum Seeds & Prune Seeds
Net weight: 5 grams x 20 Sachets
Directions: Mix 1 Sachet of NitroVar in 150ml water or juice (below 40°C)
No artificial flavoring, coloring or sweeteners. Vegetarian Formula.
Certification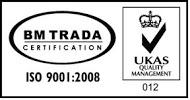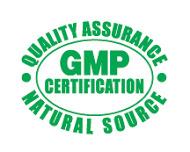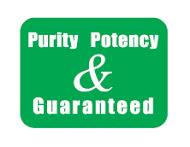 NitroVar™ is a natural wholesome food product concentrate. Therefore slight variation in color, taste and texture might occur from batch to batch.
Set of 3 boxes  – 15% discount
Free delivery!
No added preservatives & additives
Cell Wall Membrane Breaking Technology: Breaks down and kills all bacteria using harmless ultrasonic radio waves & ultrasonic radiowave & ultraviolet light during processing. Therefore, no preservatives are required
Contains naturally occuring sugar only
NitroVar has less than 0.1g of naturally occurring sugar per serving from natural ingredients like grapes, pear, plums and prune seeds. Natural lemon flavoring is used to give a pleasant taste. May be mixed with other antioxidants / Enzymes / fruit juices.
Okinawa Island and it's people
Known as the "Village of Long Life", Okinawa is the largest island in the Japanese Ryukyu archipelago extending about 1,046km between Kyushu and Taiwan. Its inhabitants are the world renown Okinawans which are one of the longest living populations in the world.
According to evidence based clinical studies by the prestigious Harvard Medical School, Okinawans have the longest life expectancy due primarily to their diet rather than genes. Upon closer scrutiny, it was discovered by medical experts that the Okinawans consume macrobiotic raw food.
This type of raw food is relatively unheard of in the west. Little do the medical professionals know that the holy grail to longevity had been discovered.
In Greek, Macrobiotic means "Long Life" or Life Extension. Okinawans's daily macrobiotic raw foods consist of raw or very lightly cooked / steamed fresh vegetables, naturally ripened fruits & berries, fermented soy, raw unmilled grains with minimal amount of meat and no dairy products.
Experts also noticed that cancers of all types were surprisingly rare & almost none existent amongst the Okinawans. The incidences of other degenerative & immune related diseases were also equally low despite the medical fact that a very large number of the Okinawan Island population comprises of senior citizens.
All of its inhabitants live to a ripeful age.
Suitable For:
Children above 12 years old
Long term daily consumption for all cancer patients – may be used during chemotherapy, radiation treatment
Immune disorder patients – Sinus, Eczema, Lupus, Rheumatoid Arthritis, Psoriasis
Ageing Related Degenerative diseases patients
Composition / Mode of Action:
Recommended for cancer patients:
1 sachet (5 grams). 3 times a day – During active stage
1 sachet (5 grams). 2 times a day – Maintenance
Sinus : 2-3 days on high dose
Eczema : 7-10 days on high dose
Lupus : 3-4 weeks on high dose
Rheumatoid Arthritis : 3-4 weeks on high dose
Psoriasis : 6-8 weeks on high dose
Questions & Answers:
1. Where is NitroVar Manufactured?
NitroVar is developed and manufactured in a GMP and FDA certified clean room facility in Kansas USA. It was marketed specifically to oncology physicians and cancer patients in USA from year 2003 to present.
2. Where are the ingredients in NitroVar sourced?
NitroVar ingredients are grown and harvested in USA. It does not contain active or inactive ingredients from other countries.
3. Is NitroVar sugar free?
Less than 0.1 gram (100 mg) of naturally occurring sugar per serving from the natural lemon flavoring used.
4. What is the recommended dosage for cancer patients?
1 sachet (5 grams). 3 times a day – During active stage
1 sachet (5 grams). 2 times a day – Maintenance
5. What is the effective dose for other immune related disseases?
2 sachet (10 grams) 3 times a day – During active stage
1 sachet (5 grams) 2 times a day – Maintenance
6. What if the cancer patient is currently on steroids, can he consume NitroVar?
Yes. Steroids is used to relieve ONLY SYMPTOMS of cancer. However it does not stop cancer. Its side effect is degradation of immune system leading to even faster cancer growth. However patients do not feel the rapid cancer growth as symptoms are well "covered" by the steroid. This is the serious side effect of steroids. NitroVar prevents this by improving immune function while steroid is being used.
7. Can NitroVar be used during chemotherapy and radiation therapy?
Yes. These methods kills both cancer and healthy cells. The death of healthy cells weakens our immune system causing cancerous cells to grow and spread more rapidly especially when the chemo and radiation failed. NitroVar prevents this by strengthening our immune system. By doing so, it also reduces this the possibility of opportunistic infections and other illnesses that plaques immune weakened cancer patients during chemotherapy and radiation. As such, these patients enjoy a higher quality of life during chemo and radiation treatment.
8. Can NitroVar prevent or reduce vomiting during chemotherapy?
No. NitroVar is not an anti emetic drug. Anti vomiting pills are usually part of hospital based chemotherapy package.
9. Can NitroVar be taken long term?
Yes. It is tally safe for long term daily preventive consumption.
10. Will NitroVar lose its effectiveness when used for a long period of time?
No. In fact the longer used, the more effective it is.
11. Can it be mixed with anti-oxidants / enzymes / juice?
Yes
12. Contraindications
This is a very well balanced immune supplement
Do not consume with additional immune products.
13. What is the minimum age limit?
Age 12 and above
14. Can a cancer patient with allergies, psoriasis consume NitroVar? Will there be any flare ups?
Yes. It is also effective in treating allergies, and psoriasis. No flare ups.
15. If a person has serious immune related diseases, can he consume NitroVar?
2 sachet 3 times a day – During active stage
1 sachet 2 times a day – Maintenance
16. Does NitroVar contains added preservative / additives?
No. NitroVar maintains peak freshness by Cell Wall Membrane Breaking Technology. This process breaks down and kills all bacteria using harmless ultrasonic radio waves & ultraviolet light during processing.
17. How does NitroVar compare to cheaper mushroom based immune products?
Mushroom products such as agaricus blazei are very harsh immune stimulants. Massive stimulation of the immune system will only result in temporary relief of symptoms. Long term use will cause the overly stimulated immune system to be exhausted, cancer will re-emerge destroying the patient. These type of harsh immune stimulants must be avoided as it harms the patient in the long run. NitroVar is an immune modulator and does not over stimulate.
What Our Customers Are Saying
*Disclaimer: Please note that the effects of our products vary from person to person. The testimonies in this website are provided by our customers and they should not be taken as medical advises. Here is our full medical disclaimer
*I was diagnosed Mucoepidermoid carcinoma 10 years ago and underwent whole series of cancer therapy. After the treatment, I was weak and fell sick easily due to compromised immunity. I started Vespro Nitrovar since year 2008 and experienced tremendous improvement in my health. I have better immunity, fall sick less often and feel more energetic. I continue to take 1-2 sachet(s) daily for health maintenance till now. My annual medical checkup reveals good result with no sign of relapse.