Prevent Osteoporosis & Strengthen Bones
Osteoporosis is a degenerative bone disease that leads to a reduction in bone density and mass, making bones more susceptible to fractures and breaks. Often referred to as the "silent disease," osteoporosis can develop gradually over years, showing minimal symptoms until a fracture occurs. Osteoporosis poses significant risks especially to the elderly and postmenopausal women.
Whole Food Calcium For Easy Absorption
Aquamin™ is a natural mineral source produced from organic calcareous marine algae (red seaweed, Lithothamnion sp.). The red seaweed is harvested from the pristine waters of the North Atlantic seabed off the coast of Iceland. Aquamin™ is a great source of vegan calcium, magnesium, and over 70 trace minerals. These nutrients are easily absorbed by the body and work in harmony.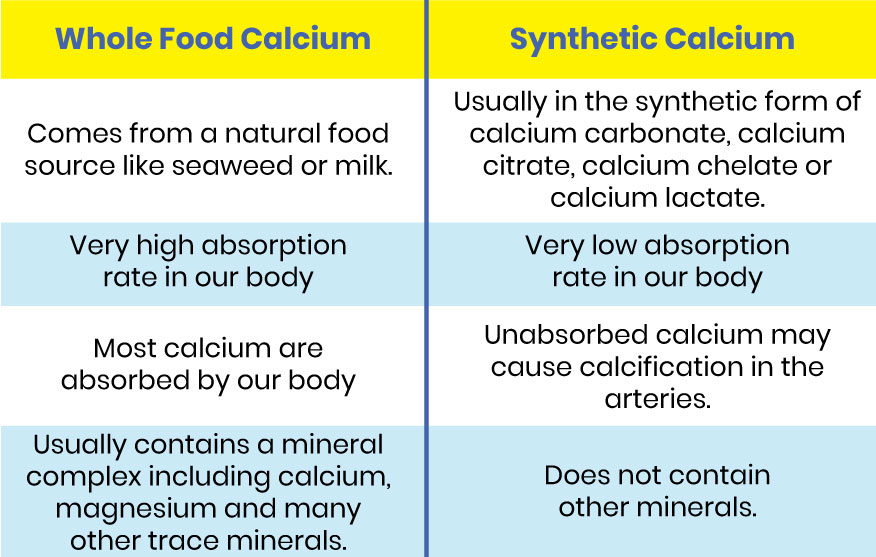 Bioactive Silica For Bone Density
Bioactive Silica is an important trace mineral that provides strength and flexibility to the connective tissues of your body — cartilage, tendons, skin, bone, teeth, hair, and blood vessels. Silica plays an important role in strengthening your bones by facilitating the deposition of calcium and other minerals into bones, thereby helping to prevent fractures and may reduce the risks of developing osteoporosis. In short, silica improves the quality of bone matrix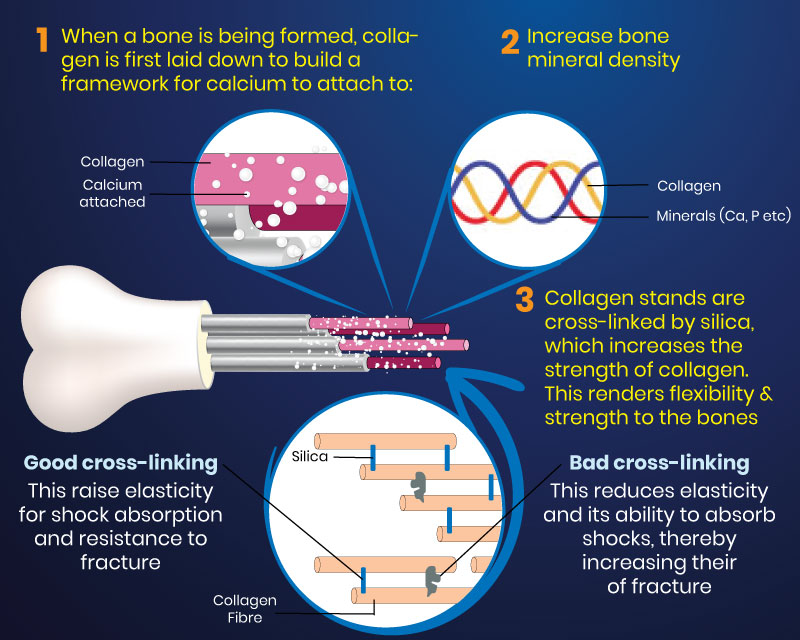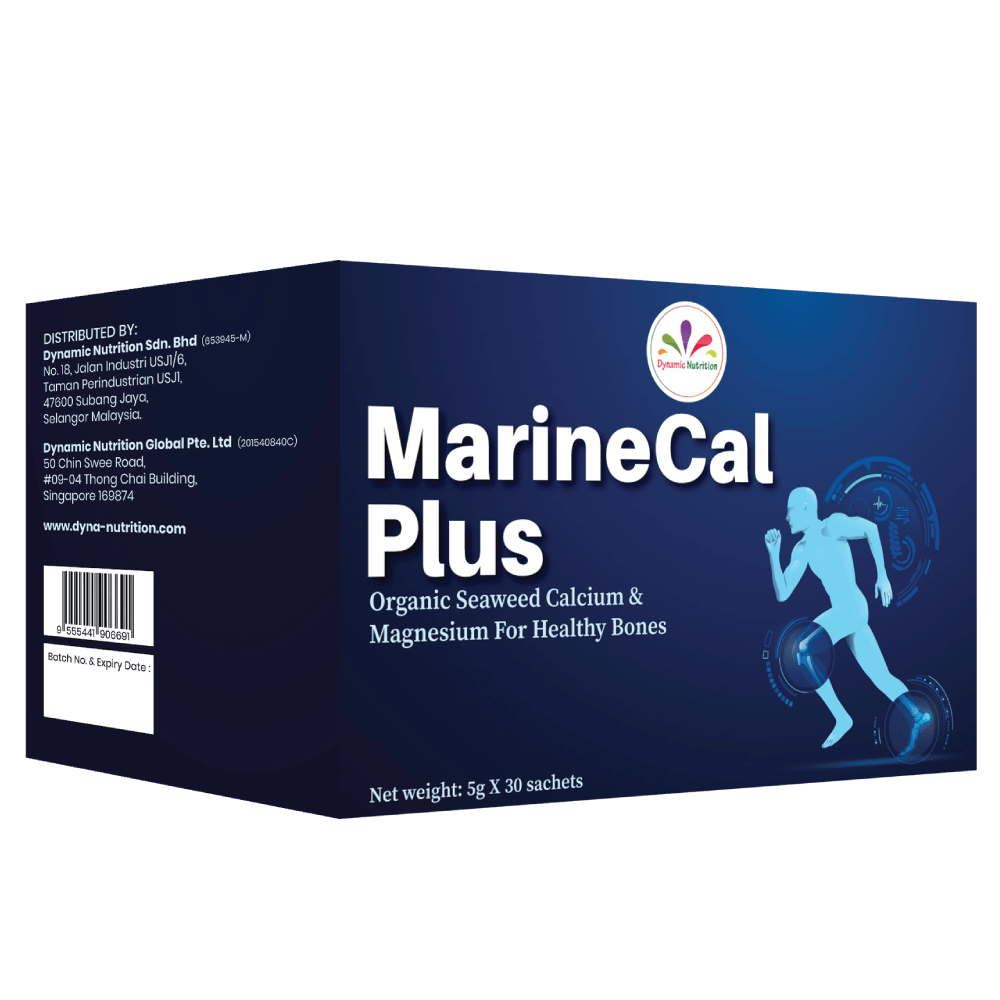 MarineCal Plus is an advanced formulation for bone building. It is a combination of Aquamin™ Seaweed Calcium with Bioactive Silica, Chlorophyll, Sesame seeds & Zinc-Enriched Yeast.
Prevent Demineralization In Bones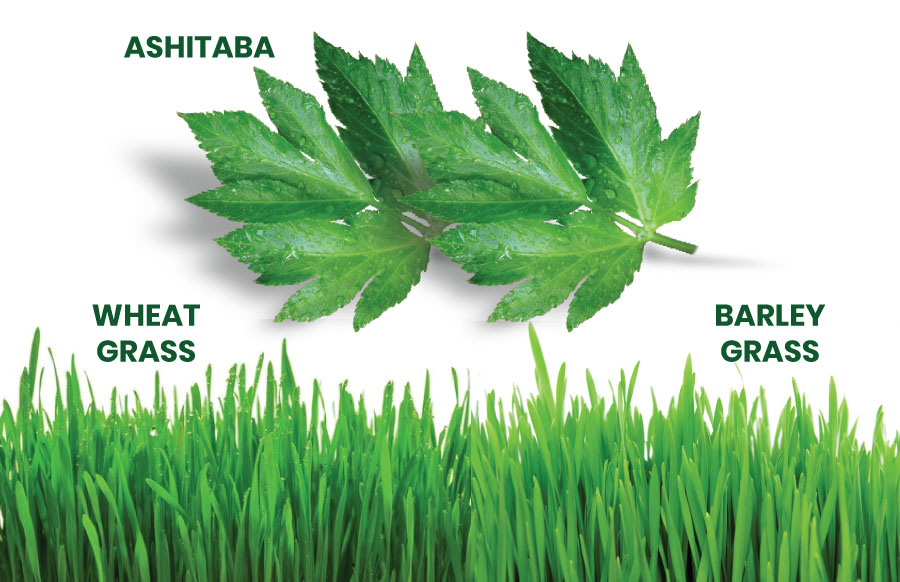 Green alkaline-forming foods play a crucial role in strengthening the body's resistance to demineralization in bones caused by body acidity. When the body becomes acidic due to factors such as an imbalanced diet, stress, or other lifestyle choices, it attempts to neutralize the acidity by releasing minerals like calcium and magnesium from the bones. This process, known as demineralization, weakens the bones and increases the risk of conditions like osteoporosis.
Green alkaline-forming foods such as Ashitaba, are rich in alkaline minerals, including chlorophyll, calcium, magnesium, and potassium. When consumed, these foods help raise the body's pH levels, making it more alkaline and counteracting the effects of acidity. By maintaining a more alkaline environment, the body is less likely to leach minerals from the bones, thereby preserving bone density and strength.
Furthermore, alkaline-forming foods like wheatgrass and barleygrass are often nutrient-dense,providing essential vitamins and minerals that directly support bone health. Calcium, for instance, is a primary component of bone structure, and magnesium aids in its absorption. Potassium helps maintain bone density by reducing the loss of calcium through urine.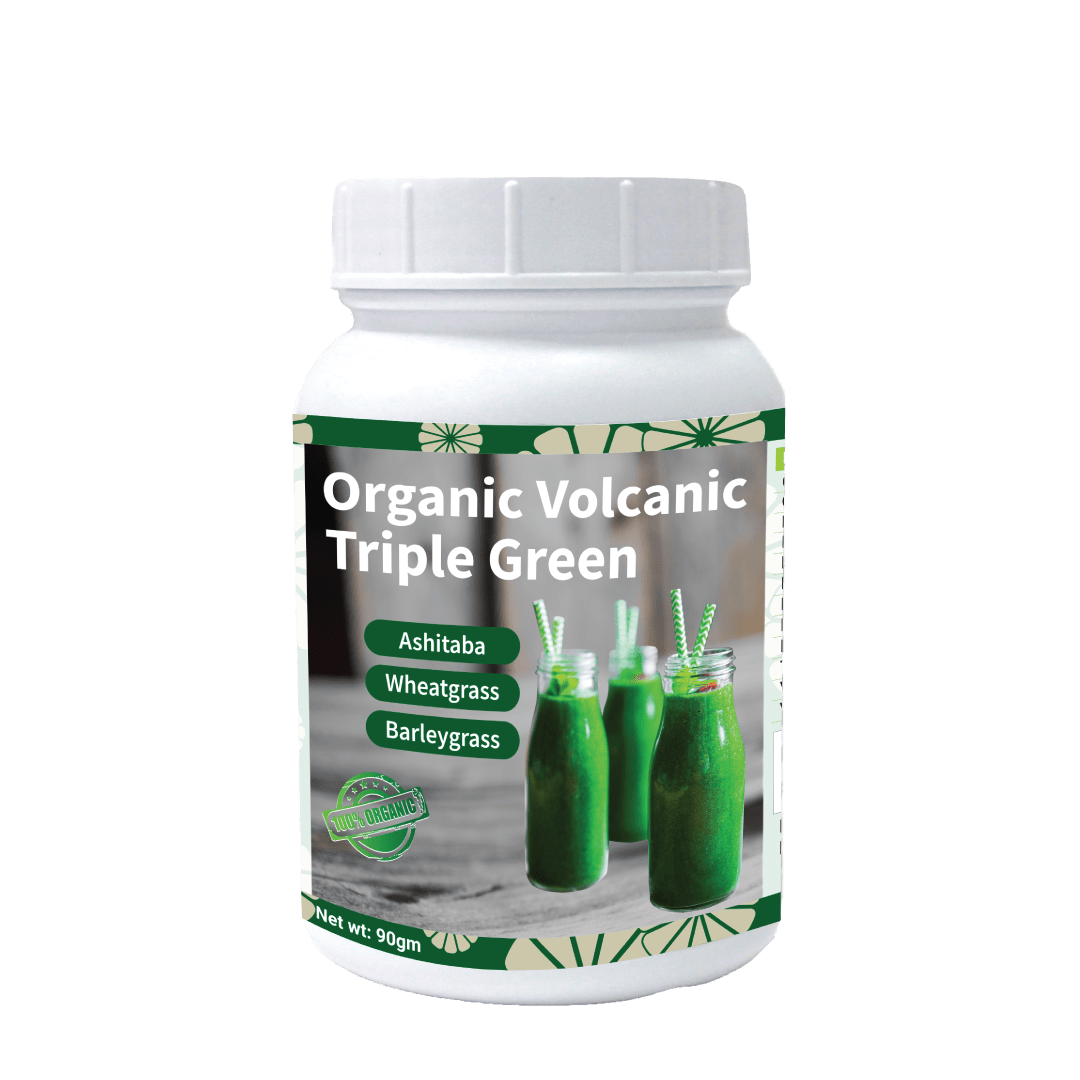 Organic Volcanic Triple Green is a combination of Ashitaba, Wheatgrass and Barley Grass
Advance Bone Builder For Increasing Bone Density
Our bone builder bundle (1 month supply) contains:
2 boxes of MarineCal Plus
2 bottles of Organic Volcanic Triple Green
When consuming, it is recommended to mix 1 sachet of MarineCal Plus and 1 teaspoon (3g) of Organic Volcanic Triple Green in 200ml of water.
After 1 months, you can reduce to once a day for maintenance.