What is Lupus?
Lupus is synonymous with what is Systemic Lupus Erythematosus (SLE). It's an autoimmune disease that can affect multiple systems of the body that can be sometimes life-threatening.  And affects an estimated 5 million people worldwide.
Lupus affects everyone differently, but certain signs and symptoms are common. In addition, other conditions, such as fibromyalgia, occur commonly in people with lupus but are not directly due to disease activity. These co-occuring conditions are known to doctors as "comorbidities." Several signs, symptoms, and comorbidites of lupus are detailed below. 
1. Fever
The average human body temperature is around 36.9°C, but many people run just above or below that mark. A temperature of above 38°C is generally accepted as a fever. Many people with lupus experience reoccurring, low-grade temperatures that do not reach 38°C. Such low-grade temperatures may signal oncoming illness or an approaching lupus flare. Fever can also signal inflammation or infection, so it is important to be aware of the patterns of your body and notify your physician of anything unusual.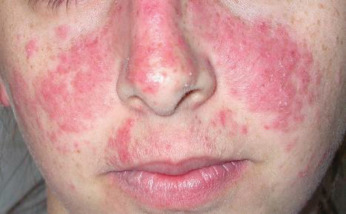 2. Butterfly Rash
A tell-tale sign of lupus is a butterfly-shaped rash across the cheeks and bridge of the nose. Other common skin problems include sensitivity to the sun with flaky, red spots or a scaly, purple rash on various parts of the body, including the face, neck, and arms. Some people also develop mouth sores.
3. Weight Changes
Weight Loss
Increased lupus activity can sometimes cause weight loss, and certain medications can cause loss of appetite. No matter what the cause of your weight loss, you should speak to your doctor to ensure that the loss does not indicate a more serious condition. If you experience a loss of appetite due to your medications, your doctor may suggest alternative medications or solutions to ease stomach discomfort.
Weight Gain
Other medications, such as corticosteroids, can cause weight gain. Therefore, it is very important that you speak to your doctor about maintaining a balanced diet while taking these medications. You may need to reduce your calorie consumption; your physician can refer you to a nutrition counsellor if needed. Light to moderate exercise can also help you to maintain a healthy weight and cardiovascular system, while also boosting your mood.
It is very easy to gain weight, especially when taking steroids, but it is much more difficult to lose it. Hence, it is very important that you try to achieve a healthy weight because women with lupus between the ages of 35 and 44 are fifty times more likely to experience a heart attack than the average woman.
4. Fatigue and Malaise
Ninety percent of people with lupus will experience general fatigue and malaise at some point during the course of the disease. Some people find a short 1 ½ hour afternoon nap to be effective in reducing fatigue. However, exceeding this time frame might lead to problems sleeping at night. Fatigue accompanied by pain at certain parts of your body may be a sign of a treatable condition called fibromyalgia. Other fatigue-inducing conditions, such as anemia, low thyroid, and depression, can also be treated.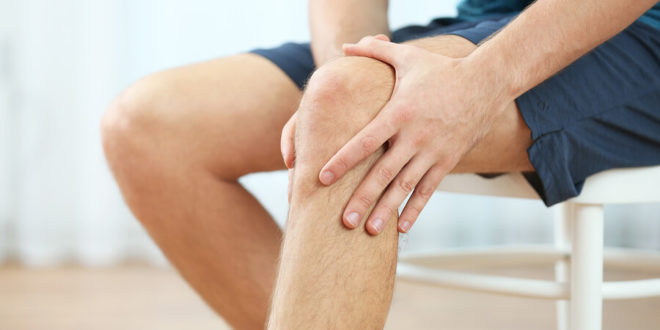 5. Joint Stiffness
Many lupus patients experience joint stiffness, especially in the morning. People often find that taking warm showers helps to relieve this problem. If this habit does not offer comfort and joint stiffness prevents you from daily activity, be sure to speak with your doctor. Usually, your doctor will examine you for any signs of joint swelling and can speak with you about medications that may ease some of this pain and inflammation, such as over-the-counter pain treatments and NSAIDs.
6. Thyroid Problems
The thyroid is the gland in your neck associated with your metabolism—the processes by which your body makes use of energy. Autoimmune thyroid disease is common in lupus. It is believed that about 6% of people with lupus have hypothyroidism (underactive thyroid) and about 1% have hyperthyroidism (overactive thyroid). A thyroid gland that is functioning improperly can affect the function of organs such as the brain, heart, kidneys, liver, and skin.
Hypothyroidism can cause weight gain, fatigue, depression, moodiness, and dry hair and skin. Hyperthyroidism can cause weight loss, heart palpitations, tremors, heat intolerance, and eventually lead to osteoporosis. Treatment for both underactive and overactive thyroid involves getting your body's metabolism back to the normal rate. Hypothyroidism is usually treated with thyroid hormone replacement therapy. Hyperthyroidism is treated with anti-thyroid medications or radioactive iodine.
7. Sjogren's Syndrome
As many as 10% of people with lupus may experience a condition called Sjogren's syndrome, a chronic autoimmune disorder in which the glands that produce tears and saliva do not function correctly. Sjogren's can also affect people who do not have lupus. People with Sjogren's often experience dryness of the eyes, mouth, and vagina. They may also feel a gritty or sandy sensation in their eyes, especially in the morning. This dryness occurs because the immune system has begun to attack the moisture-producing glands of the eyes and mouth (the lacrimal and parotid glands, respectively), resulting in decreased tears and saliva.
8. Depression
Depression and anxiety are present in almost one third of all people with lupus. Clinical depression is different than the passing pangs of sadness that can haunt all of us from time to time. Rather, clinical depression is a prolonged, unpleasant, and disabling condition. The hallmark characteristics of depression are feelings of helplessness, hopelessness, general sadness, and a loss of interest in daily activities.
Depression also often involves crying spells, changes in appetite, disturbed sleep, loss of self-esteem, inability to concentrate, decreased interest in the outside world, memory problems, and indecision. In addition, people who are depressed may suffer from certain physiologic signs, such as headache, palpitations, loss of sexual drive, indigestion, and cramping. Patients are considered to be clinically depressed when they experience symptoms that last for several weeks and are enough to disrupt their daily lives.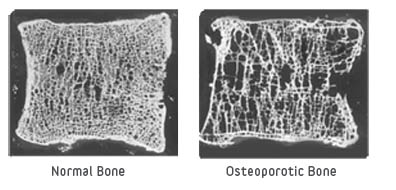 9. Osteoporosis
Osteoporosis (bone thinning) occurs when the bones lose calcium and other minerals that help keep them strong and compact. This condition can lead to fractures, bone pain, and shorter stature. Everyone is at risk for osteoporosis as they age, but women experience a greater risk of the condition after menopause. Studies have shown that people with lupus are at an increased risk for osteoporosis due to both the inflammation they experience with the disease and the use of prednisone.
10. Gastrointestinal Problems
Many people with lupus suffer from gastrointestinal problems, especially heartburn caused by gastroesophageal reflux disease (GERD). Peptic ulcers can also occur, often due to certain medications used in lupus treatment, including NSAIDs and steroids.
Facebook Comments