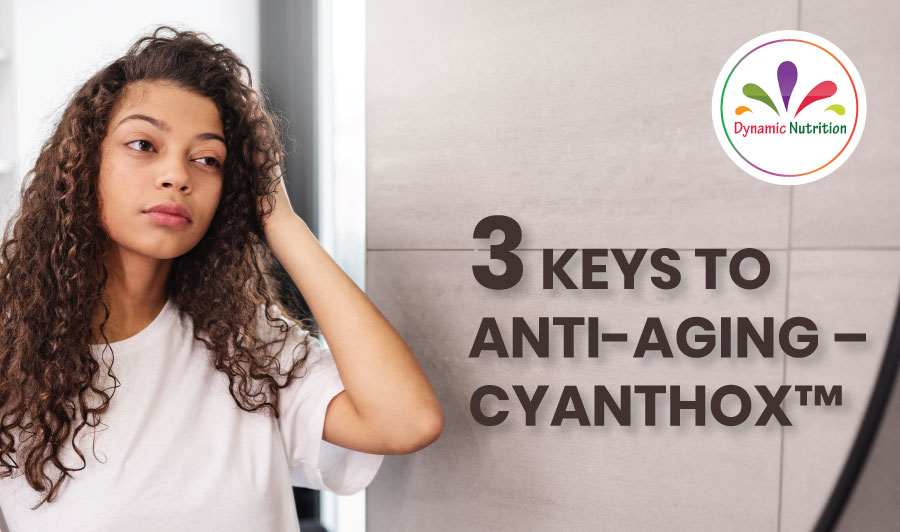 Puredia developed a new antioxidant extract from a SuperBerry called Sea Buckthorn, CyanthOx™. Standardized with potent Polyphenols like Proanthocyanidins and Flavonoids, CyanthOx™ is proven to slow down aging by three mechanisms: Rejuvenate, Energize, and Protect. 

1. Rejuvenate – Supports Cellular Health
CyanthOx™ was shown to stimulate the circulating stem cells in our bodies by nearly 40% within 2 hours in a clinical trial. [1] Stem cells have the potential to be transformed into more specialized cells, such as vascular cells, muscle cells, and skin cells. These additional cells can help regenerate and repair damaged cells and tissues.
2. Energize – Improves Cellular Energy Production & Metabolism
A new study showed that CyanthOx™ could improve mitochondrial synthesis and energy metabolism and prevent its damage and dysfunction. In terms, CyanthOx™ could provide the energy required to sustain a healthy and optimal life [2]
3. Protect – Fights against Free Radicals
With an incredible ORAC value of 895,281 μmolTE/100g [3], CyanthOx™ is one of the most potent plant-based antioxidants ever reported. This is 8 times stronger than Grape Seed and 1.7 times higher than Pine Bark. It was also shown to boost SOD by 11%, GSH by 4%, and reduced MDA by 15 in 106 humans. [4]
Reference
[1] Drapeau, C. et.al.  (2019). Rapid and selective mobilization of specific stem cell types after consumption of a polyphenol-rich extract from sea buckthorn berries (Hippophae) in healthy human subjects. Clinical Interventions in Aging, [online] Volume 14, pp.253-263. Available at: https://www.ncbi.nlm.nih.gov/pmc/articles/PMC6368418/.
[2] Liu, K. et.al. (2022, July 7). Sea buckthorn proanthocyanidins are the protective agent of mitochondrial function in macrophages under oxidative stress. Frontiers. Retrieved July 14, 2022, from https://www.frontiersin.org/articles/10.3389/fphar.2022.914146/full
[3] Puredia Corporation Limited. (2019). CyanthOx™80 ORAC Analytical Report. Available at: Here.
[4] Zou, Y. et.al. (2010). "Seabuckthorn anthocyanin soft capsule" antioxidant testing for humans. The Global Seabuckthorn Research and Development, [online] 8(3), pp.7-10. Available at: http://xueshu.baidu.com/usercenter/paper/show?paperid=474b979300b984490a3869e90e8aa8d7&site=xueshu_se&hitarticle=1.
Products you may be interested in:
Facebook Comments