Description
Volcanic Soil Advantage
Volcanic soil is loaded with essential minerals that produce the most nutrient-dense crops. Volcanic soil is ideal for Wheatgrass, Barley Grass and Ashitaba plantation as it contains over 70+ trace minerals – these minerals promote the optimal growth and nutritional content of the green plants.
Benefits of Barley Grass

Reduces uric acid
High antioxidant
Strengthens immune system
Promotes bone health
Improves skin health
Balance blood sugar level
What is Barley Grass?
Barley grass is young, soft green shoots that crop up on the barley plant. It is one of the most nutrient rich foods in nature and has been used since ancient times for medicinal and healing purposes. Barley grass JUICE powder (not to be confused with barley grass powder) is one of the best ways to consume this food as it concentrates the nutritional properties and is the easiest way for the body to digest, assimilate, and utilize its nutrients.
Barley Grass Juice Powder
Barley Grass Juice Powder is rich in vitamins A, C, B and minerals iron, calcium, potassium, magnesium, and phosphorus. It is also very high in absorbable protein and contains 20 amino acids, including 8 of the essential amino acids that body can't produce itself. Barley Grass Juice Powder contains the enzymes fatty acid oxidase, cytochrome oxidase, peroxidase, catalase and transhydrogenase which help the decomposition of fats in the body proceed smoothly, helping to balance body weight.
Barley grass is rich in :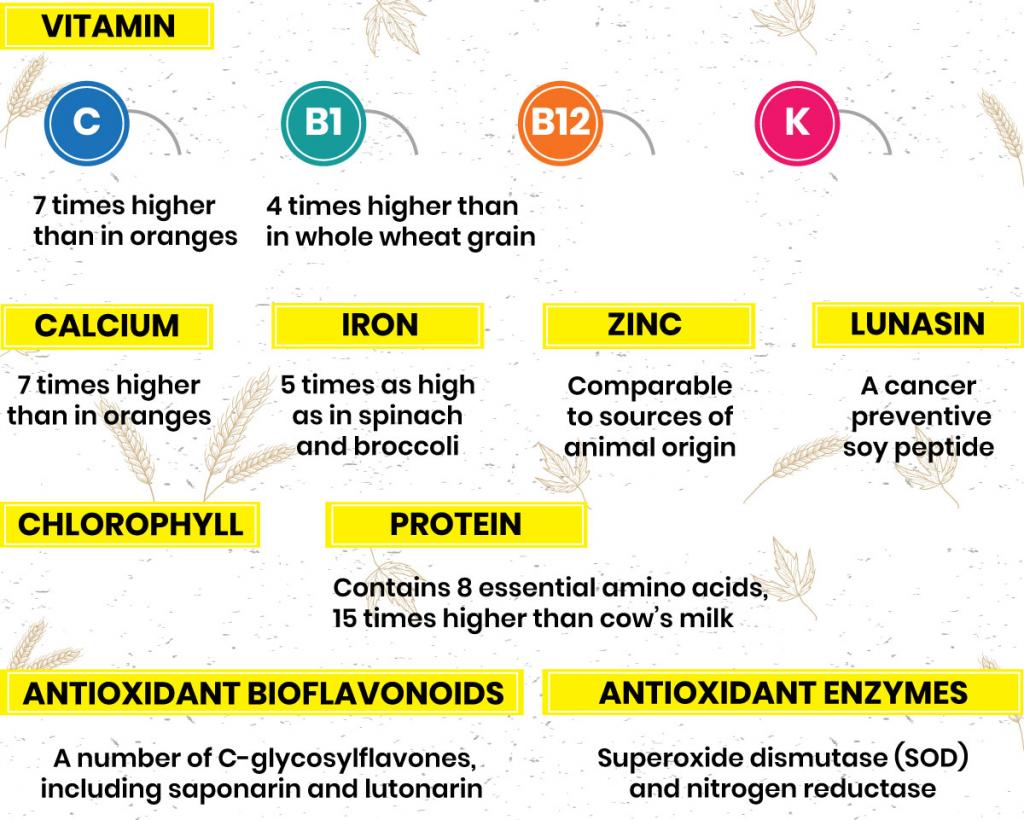 Liquadry's Organic Farm In Volcanic Soil
Barley Grass Juice powder Vs Barley Grass Powder
There is one fundamental difference separating juice powders from whole plant powders. At their simplest, whole powders require that the entirety of an ingredient (or, at the very least, all its edible and viable components) be finely ground then dehydrated into a powder. Similarly, juice powders call for the same grinding process. The difference is that this grinding process is then followed by a second process that filters out and discards all the fibrous, pulpy, plant materials – leaving just the juice, which is then dehydrated into a powder.