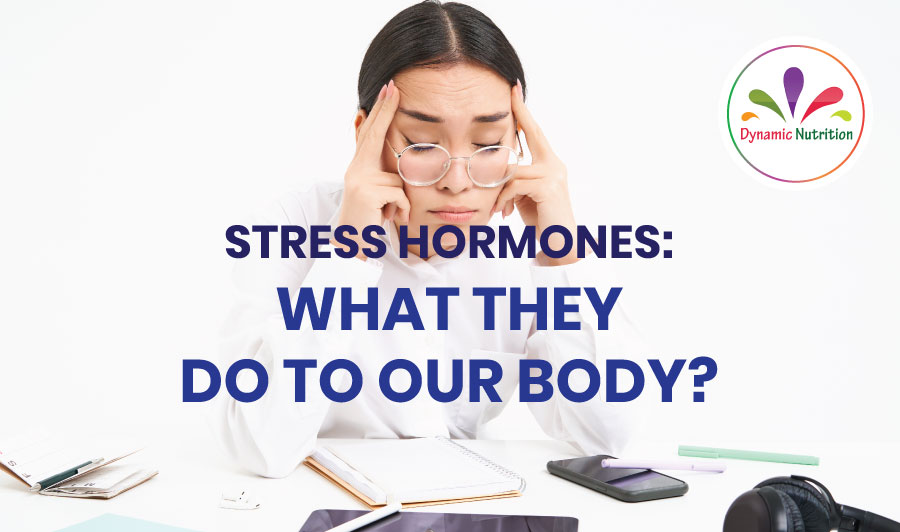 We're all familiar with the sensation of stress. Whether you're stuck in traffic, caring for a sick loved one, or facing a looming work deadline, stress manifests as a state of heightened alertness, anxiety, and tension. Physiologically, this state involves elevated blood pressure, a racing heart, and often, sweating and flushing. Stress, in essence, is your body's built-in mechanism for responding to perceived threats. It's a natural survival tool, although its prolonged activation can lead to health issues.
When confronted with a stressful situation, your body's stress response kicks in, involving the release of various hormones. These stress hormones prepare your body for a "fight or flight" response, enabling you to tackle challenging situations. However, chronic stress, marked by a continual release of these hormones, can have detrimental effects on both your physical and mental well-being.
The question arises: which hormones are involved in the stress response, and can we mitigate their impact on our health? In the following discussion, we will explore these hormones, their functions, and strategies for managing them.
What are stress hormones and how do they function?
When we encounter a stressor, a complex sequence of events unfolds in our bodies. This stress response initiates in the brain, with the amygdala, responsible for emotional responses, sending a distress signal to the hypothalamus, the brain's command center.
The hypothalamus, in turn, activates the sympathetic nervous system via autonomic nerves, signaling the adrenal glands to release stress hormones. After an initial surge, the hypothalamus sends out a subsequent release of stress hormones to maintain a state of alertness. This entire process transpires rapidly, often occurring before our conscious minds can fully process the threat, aiding us in responding promptly to dangers.
The stress hormones released serve to increase adrenaline levels, elevate heart rate and blood pressure, raise blood sugar, oxygenate the blood, energize muscles, and dilate pupils. This heightened state of vigilance redirects blood away from non-essential functions to the muscles, preparing us for either confrontation or escape.
What are the 3 primary types of stress hormines?
There are three key categories of hormones released during the stress response:
Cortisol
Catecholamines
Vasopressin
Let's delve into each of these hormones to understand their roles in coping with stress and the symptoms they induce.
1. CORTISOL
Cortisol is the most widely recognized of the three main stress hormones. It is a steroidal glucocorticoid hormone produced by the adrenal glands. During stress, cortisol is released steadily over an extended period, rather than in abrupt surges. Cortisol's primary role is to prepare our bodies and minds for dealing with prolonged stressful situations. It achieves this by suppressing non-essential bodily functions such as digestion, reproduction, and the immune system, thereby channeling resources towards managing the stressor.
2. CATECHOLAMINES
Catecholamines constitute a group of stress hormones, including epinephrine (commonly known as adrenaline), norepinephrine (or noradrenaline), and dopamine, often referred to as the "feel good" hormone. Acting as neurotransmitters, catecholamines transmit signals to nerve cells throughout the body during the stress response.
Epinephrine, or adrenaline, is the primary driver of the fight-or-flight response. It increases heart rate and blood pressure, promotes blood flow to muscles, and enhances energy levels, with the body releasing large surges of epinephrine in the early stages of the stress response.
Norepinephrine is a hormone similar to epinephrine, gradually released during stress to boost alertness and vigilance.
Dopamine plays a role in mood regulation and pleasure. Its exact role in the stress response is not fully understood, but it aids in adapting to rapidly changing environments.
3. VASOPRESSIN
Vasopressin plays a significant role in regulating blood pressure and water metabolism. Produced by the hypothalamus and stored in the pituitary gland, it is released into the bloodstream during stressful situations or strong emotions. Vasopressin raises blood pressure and helps the kidneys reabsorb water, priming muscles for quick reactions and preventing dehydration during physical exertion.
What are the health effects of stress on the body?
While the stress response is adaptive in life-threatening situations, chronic stress can lead to a host of health problems. Prolonged exposure to stress hormones can weaken the immune system, increasing susceptibility to various diseases.
Chronic stress is associated with a range of issues, including weight gain, high blood pressure, reduced bone density, and conditions like Cushing syndrome. High cortisol levels can also manifest as dry skin and brittle hair.
Moreover, chronic stress heightens the risk of heart disease due to prolonged high blood pressure and irregular heart rhythms. Stress-induced vascular constriction can lead to plaque build-up, raising the risk of stroke.
Chronic stress can disrupt the connection between gut microbiota and the brain, resulting in gastrointestinal problems. Additionally, since stress hormones divert resources from the immune system, chronic stress weakens immunity, rendering the body more susceptible to infections, diseases, and certain cancers. It can also exacerbate existing medical conditions and accelerate tumor growth.
What are the psychological effects of stress?
In addition to physical repercussions, chronic stress has psychological consequences. It often leads to increased feelings of anxiety and depression, cognitive impairments such as memory problems and brain fog, and contributes to sleep disturbances. Chronic stress is thought to be a significant factor in conditions like Chronic Fatigue Syndrome (CFS).
HOW TO REDUCE STRESS HORMONES IN YOUR BODY
Fortunately, there are simple strategies and lifestyle changes to lower stress hormone levels. Adopting a healthier diet rich in whole grains, vegetables, fruits, lean protein, and beneficial fats can help balance hormone levels. Regular exercise alleviates tension, enhances mood, and decreases cortisol production. Individuals with consistent exercise routines tend to experience lower stress levels.
Practicing relaxation techniques, including breathing exercises, yoga, Tai Chi, and meditation, can significantly reduce stress hormones. Adequate sleep is also essential for managing stress hormones. On the other hand, unhealthy coping mechanisms such as excessive alcohol consumption, overeating, or drug abuse should be avoided.
Conclusion
Stress hormones play critical roles in safeguarding us from harm. Nonetheless, chronic stress should be avoided, as prolonged exposure to stress hormones can result in various mental health issues and physical ailments. Managing your stress hormone levels is paramount for overall well-being.
Product you may be interested in
Facebook Comments