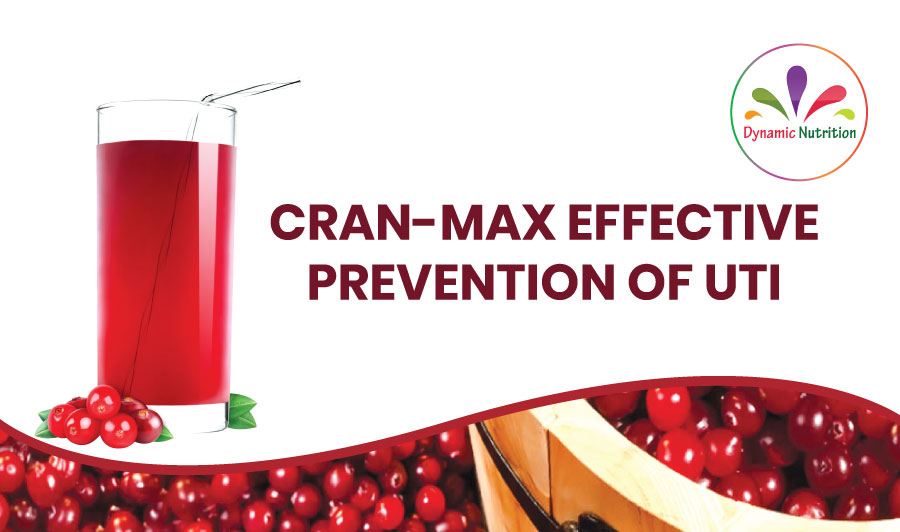 Urinary tract infections (UTI) are responsible for more than 7 million doctor visits a year. Although UTIs can be treated in the short term with antibiotics, health experts stress the importance of prevention since antibiotics are not a long-term solution and if left untreated, UTIs can lead to infection of the kidneys or worse. A natural concentrated cranberry ingredient called Cran-Max has been scientifically proven to be very effective with UTIs even in some severe cases.
"Cranberry is key because it inhibits bacteria from attaching to the bladder wall, thereby preventing the spread of the infection," said David Foreman, natural pharmacist and author, known as the Herbal Pharmacist. "The source of the cranberry is important. If you are drinking cranberry juice it can be counterproductive to preventing UTIs because of high sugar content found in the juice. Supplements that contain concentrated forms of cranberry like the ingredient Cran-Max, are highly effective even in extreme UTI conditions."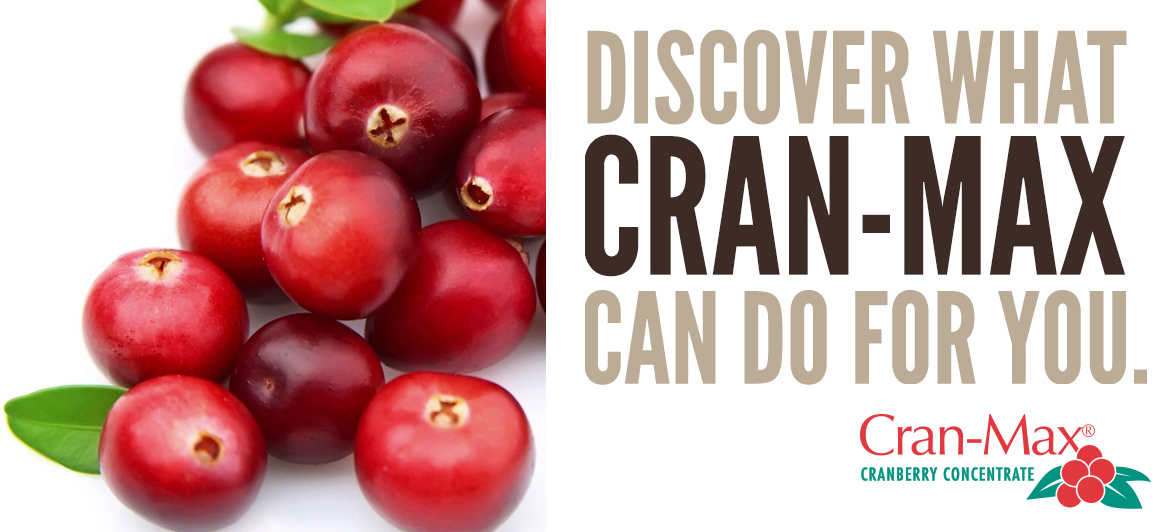 In a randomized, double blind, placebo-controlled study published in Spinal Cord (2008), Cran-Max was found to reduce the frequency of UTIs in spinal cord injured patients by 70 percent. The adult spinal cord injured population is one of the highest at risk for UTIs.
"People with spinal cord injuries are surviving well with preventative strategies for frequent complications we encounter like bladder infections," said Ralf Hotchkiss, a paraplegic and co-founder of nonprofit, Whirlwind Wheelchair. "I heard about Cran-Max from others who were using it with great success and now that I've been taking it I find it to be highly effective and much more convenient than drinking cranberry juice."
In more typical cases, women are the most likely to be affected by UTIs. According to the American Urological Association, 40 percent of women and 12 percent of men will experience at least one symptomatic UTI during their lifetime and many will continue to experience them.
A peer-reviewed study published in the Journal of Antimicrobial Chemotherapy compared the effects of a commonly prescribed antibiotic to Cran-Max in women with reoccurring UTI and found that Cran-Max was comparable to the antibiotic for UTI prevention. A new study published this year shows that Cran-Max has a very high concentrate (55-60 mg) of Proanthocyanidins (PAC), the active component in cranberries that inhibits bacteria from attaching to the bladder wall.
"Basically what this study shows is that by taking one, 500 milligram dose of Cran-Max, it will start working immediately on the UTI," said Foreman. "In comparison, most cranberry supplements would take much longer to get into your system before you start to see a result."
Cran-Max is a concentrated form of raw cranberries that contains its fruit, seed, skin and juice. It is the most widely studied cranberry supplement and is the first to be supported by scientific studies. No negative side effects of Cran-Max have been reported
Product you may interested in
Facebook Comments