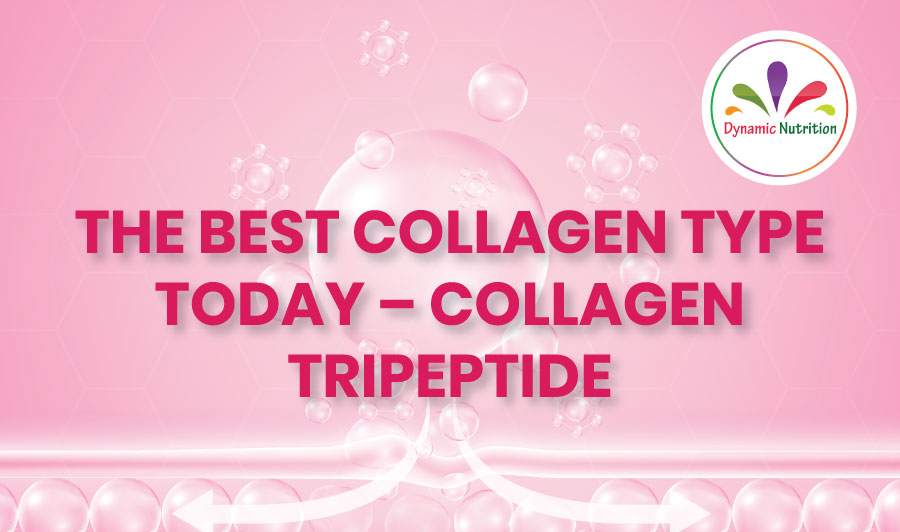 Hydrolyzed marine collagen or also known as collagen peptides (CP) used to be considered as a superior form of collagen. But this is no longer the case with the introduction of Collagen Tripeptides (CTP).
Collagen tripeptides are a specific form of collagen that has been broken down into smaller peptides consisting of three amino acids. Collagen Tripeptide (CTP) is a minimum unit of collagen consisting of 3 amino acids. Collagen tripeptide (CTP) is a collagen hydrolysate containing a high concentration of tripeptides with a Gly-X-Y sequence, such as Gly-Pro-Hyp.
If you are already satisfied with collagen peptides, collagen tripeptides can be even better!
What Makes Collagen Tripeptide The Best?
1. Improved Bioavailability
Collagen tripeptides are smaller and more easily absorbed by the body compared to longer chains of collagen peptides. This may increase their effectiveness in supporting skin, joint, and bone health.
Collagen peptides have a molecular weight of around 2000 to 5000 dalton and were once considered to be easily absorbable. Collagen Tripeptides (CTP) on the other hand, has a molecular weight of around 300 to 500 dalton.
Collagen Tripeptide absorbs quickly within 30 minutes in the body when it is ingested.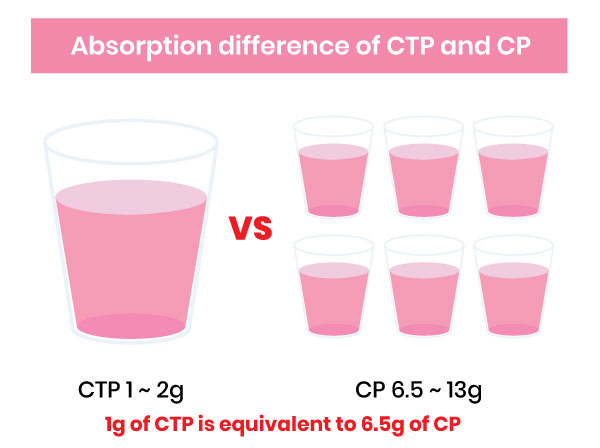 2. Enhanced Skin Benefits
Some studies have suggested that collagen tripeptides may have greater benefits for skin hydration, elasticity, and wrinkle reduction compared to other forms of collagen. Collagen Tripeptides (CTP), differs from conventional collagen peptides as CTP is absorbed by the intestinal tract directly without further digestion. In short, CTP has a VIP lane into the bloodstream without requiring extra digestion as other collagen peptides do.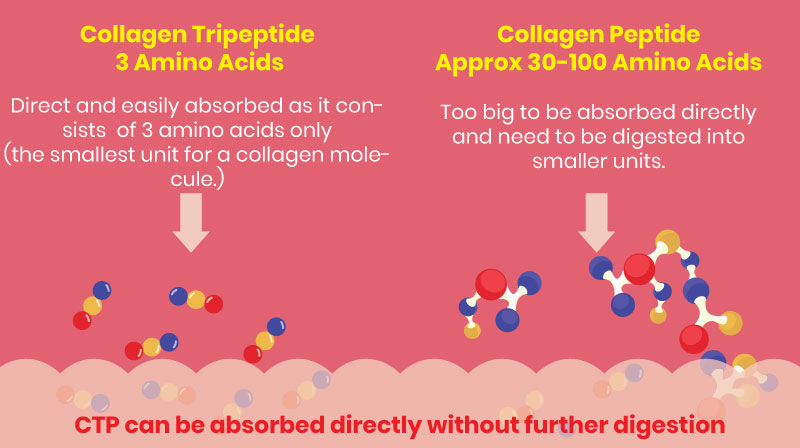 3. Potential For Joint Health
Some research has suggested that collagen tripeptides may have benefits for joint health and may help reduce joint pain and inflammation.
You have probably heard this before: Type 1 and 3 collagen works for skin, hair and bone while Type 2 collagen works mostly for joints. The good news is there is no need to take Type 1/3 and Type 2 collagen separately – collagen tripeptides works cover both cases because the absorption of CTP in the body was incorporated into the skin, bones, cartilages and tendons preferentially.
4. Convenient Dosing
Collagen tripeptide supplements may be more convenient to use than other forms of collagen, as they may require smaller doses to achieve similar benefits.
CTP is a completely novel ingredient as compared to conventional hydrolyzed collagen. Many commercially available hydrolyzed collagen require doses between 2.5-10g/day, but offer negligible quantities of bioavailable Bi- and tripeptides like GPH and PH. GPH and PH present in CTP are the smallest absorbable units of collagen. Even when CTP is consumed in a much smaller amount, CTP provides greater potential for restorative functions to our skin, joints, bones, cartilages, and tendons.
Product you may be interested in
Facebook Comments