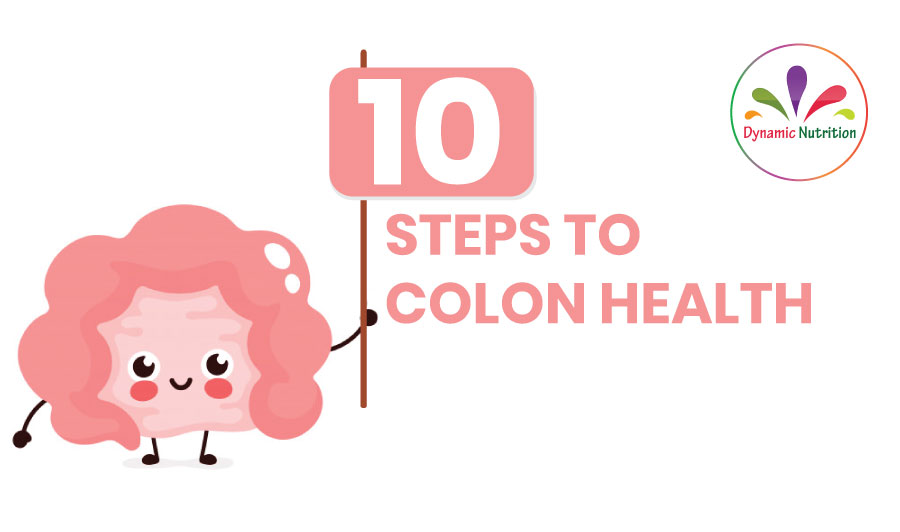 March is colon cancer awareness month. Here are some tips to improve not only colon health but your immune system, and inflammation in general.
Eat fiber from fruits and vegetables. We need a minimum of 25 grams of fiber daily. The average vegan eats about 46 grams/day.
Enjoy the sunshine. Thirty minutes a day of sunshine promotes the conversion of inactive vitamin D to the active form in the gut.
Avoid antibiotics unless necessary. Antibiotics do not discriminate between good and bad bacteria. Our colon bacteria known as the microbiome is so extensive, it far outnumbers the rest of the cells in our body.
Avoid antibacterial soaps which destroy the protective good microbes living on the skin and resistance to bacteria may occur. Regular soap and water will do, but make sure you scrub under the nails, between the fingers and go up to the wrists.
Eat organic wheat. Most wheat is sprayed with the herbicide glyphosate which stays not only in the soil, water, and food but in our bodies.
Try to avoid nonsteroidal anti-inflammatory pain relievers as they may injure the delicate one cell layer thick membrane lining our intestines.
Sleep to allow our bodies time to repair and restore.
Decrease wine and beer– both may introduce unwelcome bacteria to our colon.
Cut sugar out of your diet. Sugar creates dysbiosis or unhealthy bacteria that fight with the good. Inflammation over the whole body is the result.
Incorporate probiotics into your diet. Probiotics are the same kind of healthy bacteria naturally present in your digestive tract. Probiotics can enhance nutrient absorption, may help break down lactose, strengthen your immune system, and possibly even help treat IBS.
Restoring your health starts with your diet.
Source: nbc-2
Products you may interested in
Facebook Comments