AshiSlim is now added with Garcinia Cambogia to enhance its function!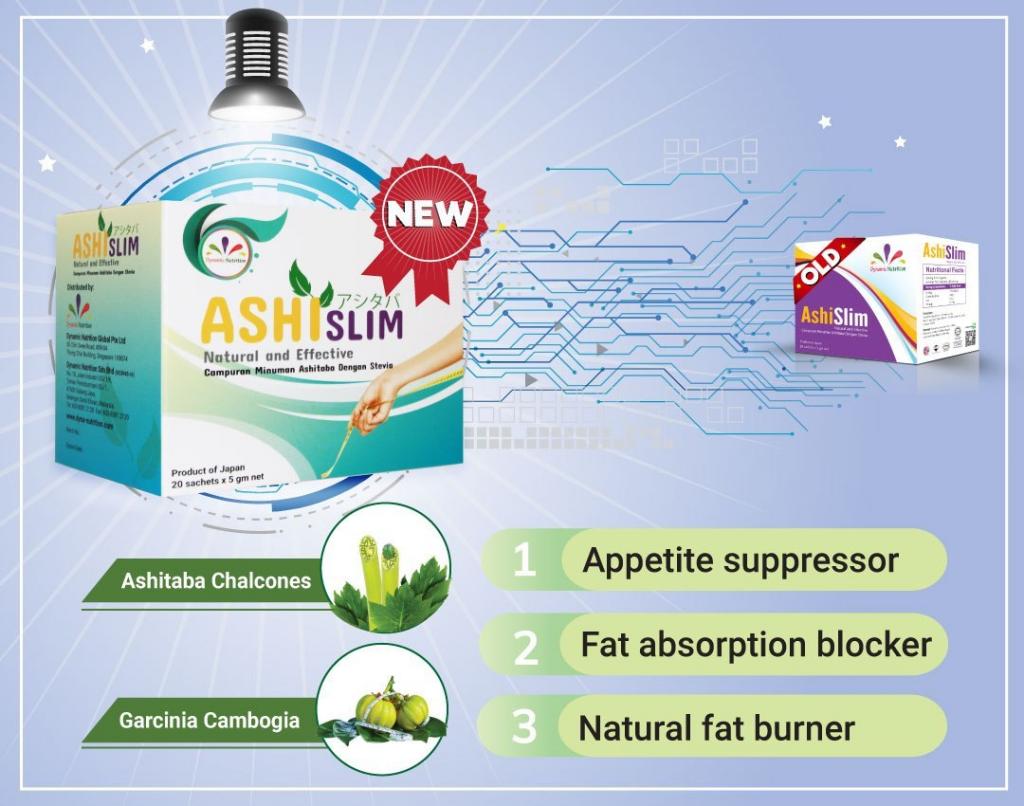 We are providing a more complete weight loss solution:
● Appetite suppressor
Garcinia cambogia is a source of hydroxycitric acid (HCA). HCA suppresses appetite by increasing levels of serotonin, a neurotransmitter in the brain that makes you feel good. By increasing serotonin levels, HCA improves mood and suppresses the drive to react to stressful situations with food. As you eat less, your body releases stored fat in your fat cells.
● Fat absorption blocker
HCA stops the body from producing fat cells by inhibiting an enzyme, citrate lyase, that your body requires to convert fat from carbohydrates. Usually, carbohydrates are not immediately used or stored turn into fats. When HCA inhibits citrate lyase, the process is interrupted and the production of LDL (bad cholesterol) decreases. 
● Natural fat burner
Japan Bio Science Lab (JBSL) announce in 2010 that the Ashitaba Chalcone has been found as an effective natural tool for fat reduction. Their research and human clinical study have confirmed that Ashitaba Chalcone is effective in reducing belly fat or visceral fat through an 8-week program.
What is Garcinia Cambogia?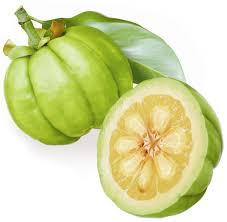 Garcinia cambogia (Malabar tamarind) is native to India and Southeast Asia. The rind contains a chemical called hydroxycitric acid (HCA), which has been studied for its effect on appetite. 
Garcinia cambogia extract, often considered a miracle cure for obesity, affects weight loss in a number of ways. Firstly, hydroxycitric acid (HCA) can prevent calories from being stored as fats. Certain enzymes slow down the metabolism, which is when the body "gets lazy" and starts storing calories as fat. However, HCA blocks the production of these enzymes. So instead of fat, those calories are converted into glycogen, which is necessary for building muscles, according to some previous studies.
Garcinia cambogia-derived natural hydroxycitric acid has been proven beneficial in controlling appetite by Dr. Sunny Ohia et al., Creighton University School of Pharmacy and Allied Health Professions, Omaha, US. By suppressing the appetite, it trains the body to eat only at certain times, and in specific amounts. If you are trying to lose weight, those in-between snacks can be the hardest things to avoid, so keeping your appetite in check with this extract is very wise.
Facebook Comments