Calculate your body mass index (BMI)
Key in your weight and height here:
Body mass index (BMI) is one of the easiest ways to check if your weight is within the normal or average range as per your height.
BMI Calculation Explained
BMI is calculated by dividing one's weight in kilograms by his/her height in square meters. If the results are less than 18.5, then the individual is underweight. If the results are between 18.5 and 24.9, then the individual is within the normal curve.
However, if the results show 30 and above, then the individual is said to be obese. BMI measures for children and adults due to change in normality in children, a child's BMI is measured using the standard growth chart. It is also taken into account the different growth rate between young boys and young girls, and as well as the amount of body fat expected for each. For this reason, different standard growth charts are used.
A standard growth chart is a chart used by medics or pediatrics to monitor a child's progress concerning growth. It tells the probable height and weight of the child as an adult. All this useful information is then well recorded on the child's medical record for future reference by doctors. On the other hand, adults use the universal normal range to measure their BMI.
BMI Range
The BMI ranges in the chart (right) indicate where you fit in. If you fall in any range beyond 'normal weight,' it's time to consult a doctor or nutritionist and get a weight-loss plan.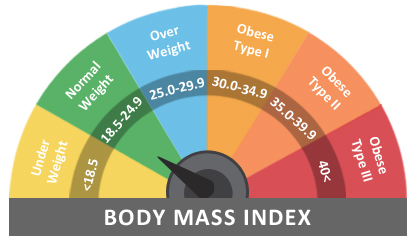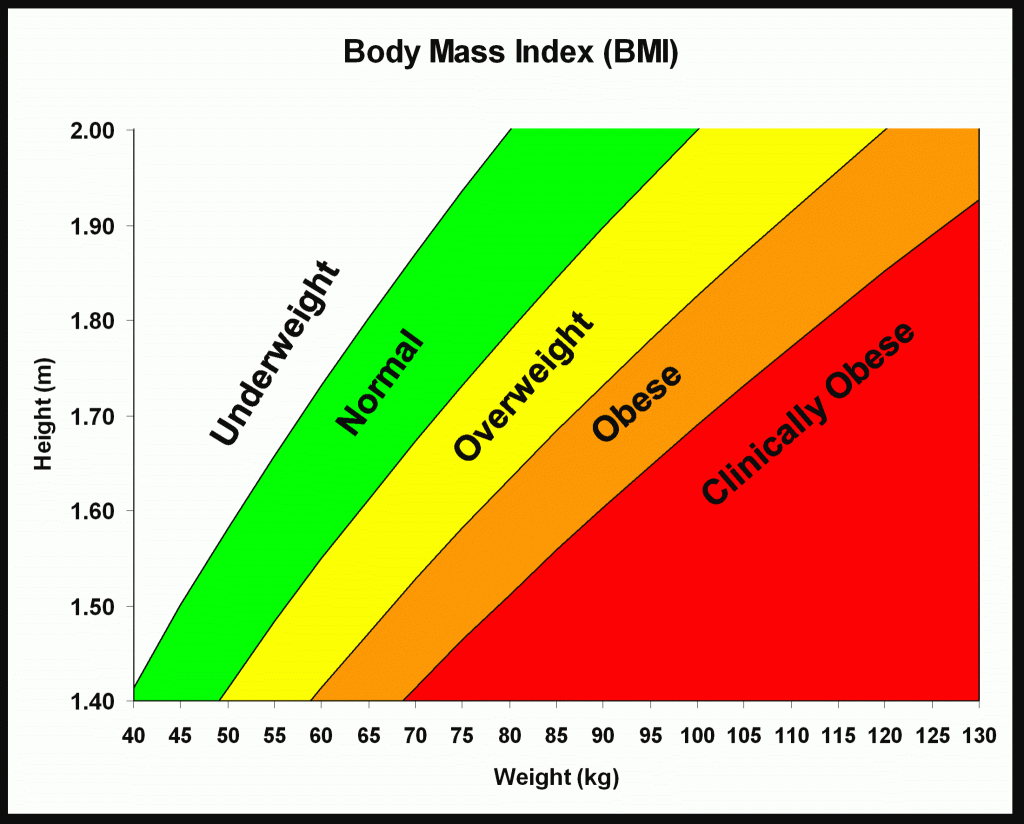 Importance of Checking BMI
Knowing your BMI is very essential because you are able to confirm if your weight is normal or not. Through the use of a BMI calculator, it is easier to verify your measurement. This provides you with an opportunity to either lose or gain weight. Be aware that both overweight and underweight can cause you to suffer from various illnesses. You do not want to have any complications because you are obese or underweight. That's why it is recommended to monitor your BMI regularly so you know what to do to avoid these circumstances. When you do, have the commitment to change your lifestyle by eating healthier foods and doing better habits that can help you maintain a good, normal weight.
Therefore, make frequent visits to your doctor and as you get your BMI checked, ensure that you discuss your overall health. Make sure to consider the appropriate workout and eating formulae that work well for you with your trainer.
Products which you may be interested in
Facebook Comments