Many working adults may eat outside at least once every day. In a long period of time, this may bring serious health effects to those who always choose unhealthy food daily. Therefore, it is important for working adults to make smart food choices when eating outside.
Bear in mind that the basic concept of eating is according to our needs and maintain a well-balanced diet. If you want to stay healthy and be healthier, just follow the Food Guide Pyramid as below as it is proven to work by helping people eat right for good health.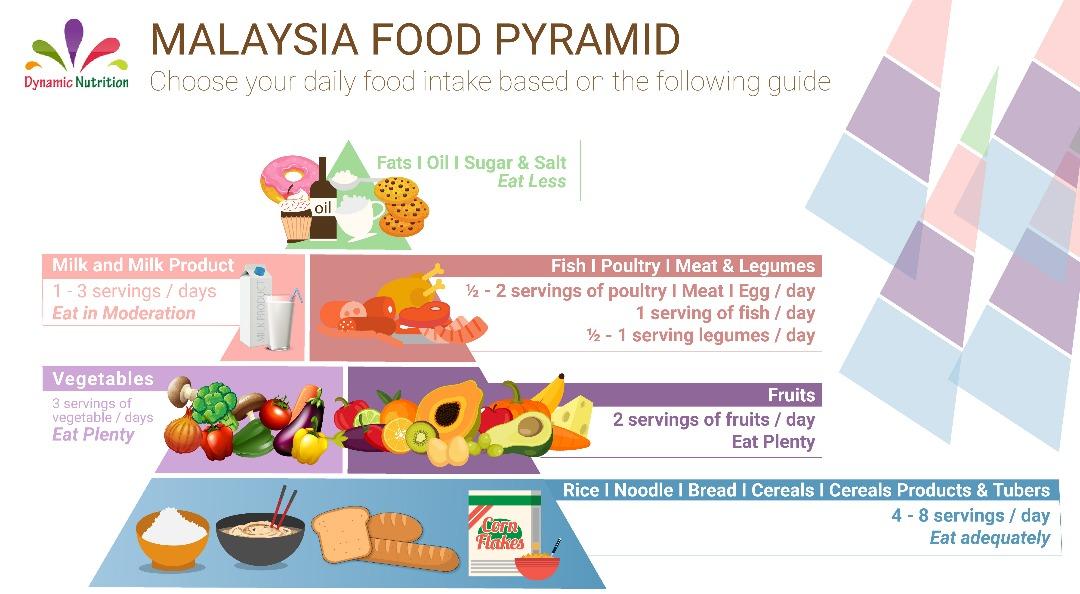 There are 5 smart food choices recommended for working adults when dining out:
Within the four main food groups: carbohydrate, fruits and vegetables, protein, and milk and dairy products, there are various types of food. For example, the carbohydrate group consists of rice, noodle, bread, cereals, cereal products and others. It is great to ensure you receive the different combinations of energy (calories) and nutrients (carbohydrates, proteins, fats, vitamins, minerals, and fiber) that every type of food offers.
Multi-grain products are high in iron, phosphorus, vitamin B and fiber content. While Peas, beans, lentils and soybean products are rich in protein, carbohydrates, fiber and some vitamins. Working adults that always facing technologies products such as laptop are necessary to take sufficient vitamin A daily for eye protection. For example, dark green leafy vegetables, carrots, tomatoes, sweet potatoes, mango, papaya, and melon.
Taking too many fried foods causing excessive fat store in the body. This results in high cholesterol and triglyceride levels in the blood. Other than fried foods, food such as non-dairy creamer, frozen food, whole milk, potato chips, butter, cheese and peanut butter contains a high amount of hidden fats as well.
Sodium is naturally present in many raw and processed foods. Thus, it is unnecessary to add extra salt to your meals. Control the salt intake by limiting the consumption of salted foods and condiments (soy or oyster sauce).
Excessive sugar intake tends to displace nutritious foods and can contribute to nutritional inadequacy, dental cavities and raise the levels of triglycerides in the blood and even cause gastrointestinal irritation. The World Health Organisation recommends that not more than 10% of energy should come from sugar.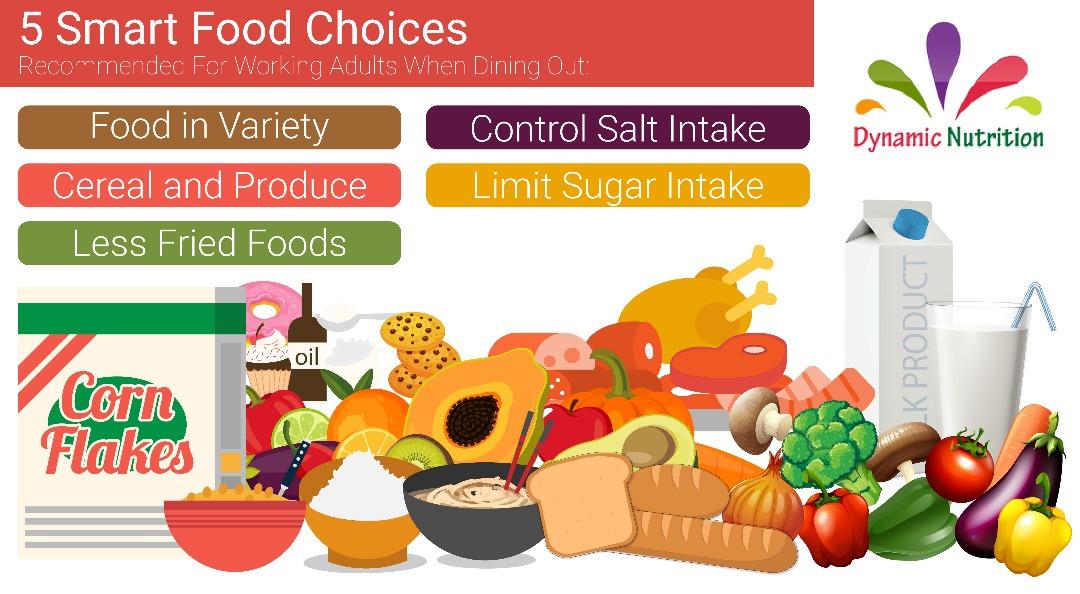 Supplement to assist
Eating outside may bring more bad bacteria and affect the gut health. gut health is a balancing act. Probiotics detox, digest fiber, produce vitamin B and help to balance the gut. Click here for more probiotic information.  
Products you may interested in
Facebook Comments