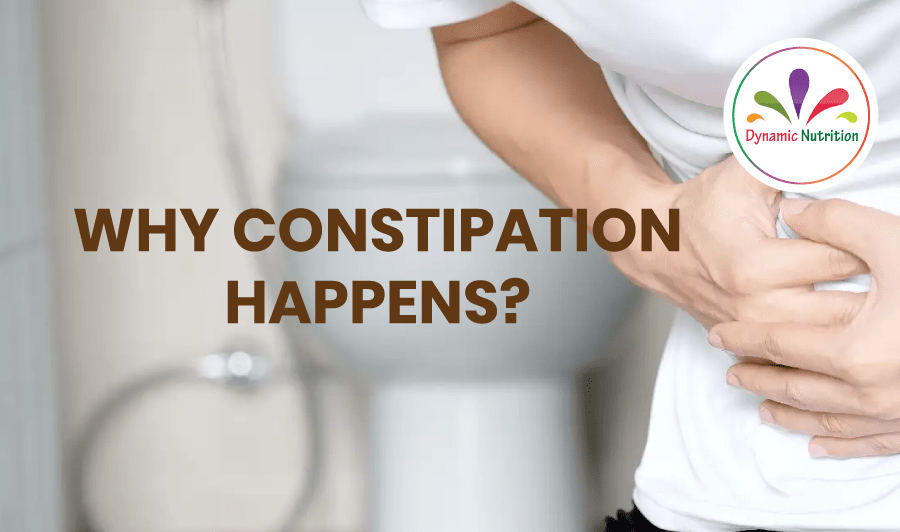 In the process of human body's absorption of nutrients, the last hurdle is called "large intestine". Large intestine contains cecum, colon, rectum and other parts. It is responsible for re-absorbing water and electrolytes in food and then transporting food residues (faeces) from anus to the body.
Constipation is abnormal bowel movements. It is a chronic digestive system disorder. It may appear in all stages of life and affect the quality of life of patients.
Types Of Constipation
There are three types of constipation:
1. Delayed Constipation
Delayed constipation is the most common type of constipation. Patients often suffer from insufficient water and fiber intake, or due to jet lag and dietary changes which disrupts bowel habits. This affects the normal peristalsis of the intestine, causing faeces to stay in the body for too long, dries and hardens the difficulty of defecation.
In addition, lacking of exercise will also affect intestinal peristalsis. If you are unable to move due to sedentary, aging, long-term bed rest or other factors, slow-type constipation is also likely to occur.
2. Stress Constipation
Autonomic nerve disorders caused by the brain or intestines can occur if they are often in a state of nervousness. Patients may feel bloating, abdominal pain, diarrhea, and sometimes constipation.
3. Rectal Constipation
If the function of the rectum is abnormal, such as rectal deformation, tumors, or anal muscle tissue problems that affect bowel movements, it is rectal constipation and patients often require medical attention.
Others are pregnancy (progesterone secretion will reduce the movement of the large intestine and the enlarged uterus will pressurize the intestine), drug use (such as the abuse of laxatives to affect the intestinal movement ability or antidepressant drugs, antacids, antiepileptic drugs, Antihypertensive drugs, painkillers and etc.), diseases (such as Hirschsprung's disease, intestinal torsion, parasitic infections, Parkinson's disease, etc.) and other factors, patients may also have symptoms of constipation.
In fact, as long as you do some simple exercises every day, it helps to promote intestinal peristalsis and strengthen muscle strength. Combined with the intake of sufficient fiber and water and other eating habits, you can greatly improve the problem of constipation. If you have a bowel movement problem, try it now!
Products you may be interested in
Facebook Comments