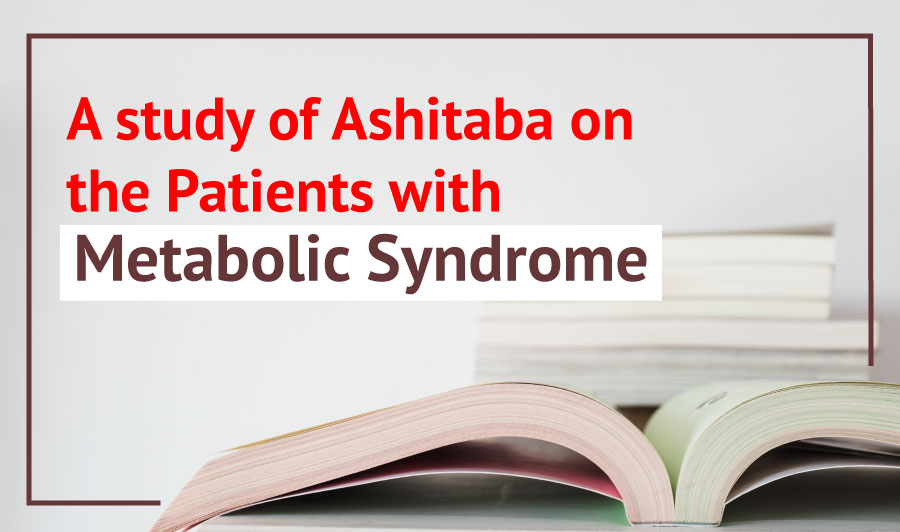 A study from Takara Bio Inc reported that long-term consumption of Ashitaba green juice reduced visceral far area, body weight, BMI and body fat.
The Miracle of Ashitaba
Ashitaba is a traditional vegetable unique to Japan. It contains an abundance of nutrients such as vitamin A, vitamin K, minerals and dietary fiber. Chalcones from Ashitaba showed multiple benefits such as anti-bacterial, anti-influenza, anti-cancer, anti-tumor promoting, anti-oxidant, anti-inflammatory, anti-ulcer and artery relaxation actions.   
Effectiveness of Ashitaba
The effectiveness of Ashitaba was tested on the patients with metabolic syndrome. Nine patients with metabolic syndrome ingested Ashitaba green juice (6.2 g/day of granulated powder containing 12.3 mg chalcones) for 8 weeks. Abdominal fat area, body weight, body fat, and blood parameters were measured. While blood chemistry analysis, hematological analysis and urinalysis were conducted for side effects test.
After 8 weeks test, Table 2 showed visceral fat is remarkably reduced. Moreover, Table 3 showed the reduction of body weight, BMI and body fat was observed at a point of week 4 and 8. The excess of visceral fat causes diabetes, hypertension, and dyslipidemia. Visceral fat reduction is effective to improve metabolic syndrome and prevent atherosclerotic cardiovascular disease. Therefore, these results suggest that Ashitaba has the potential for preventing metabolic syndrome.
Table 2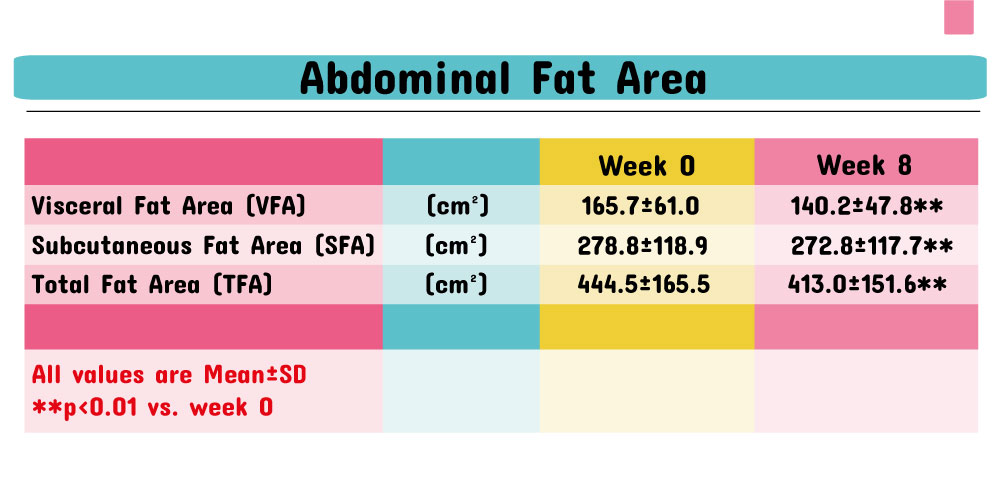 Table 3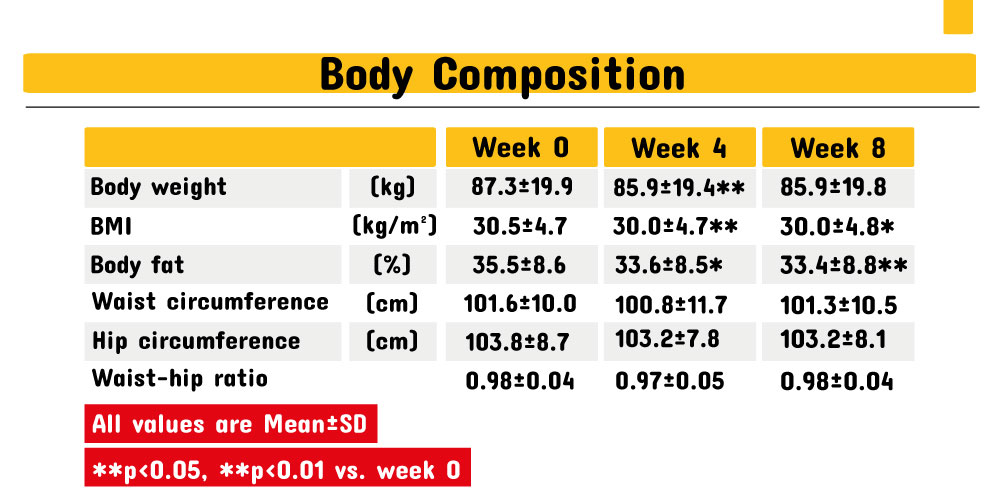 Conclusion
The ingestion of Ashitaba for 8 weeks significantly decreased Visceral Fat Area, body weight, BMI and body fat. There were no adverse clinical changes in blood analysis and urinary test, and no serious symptom was observed.
Read the full report here. 
Products you may interested in
Facebook Comments