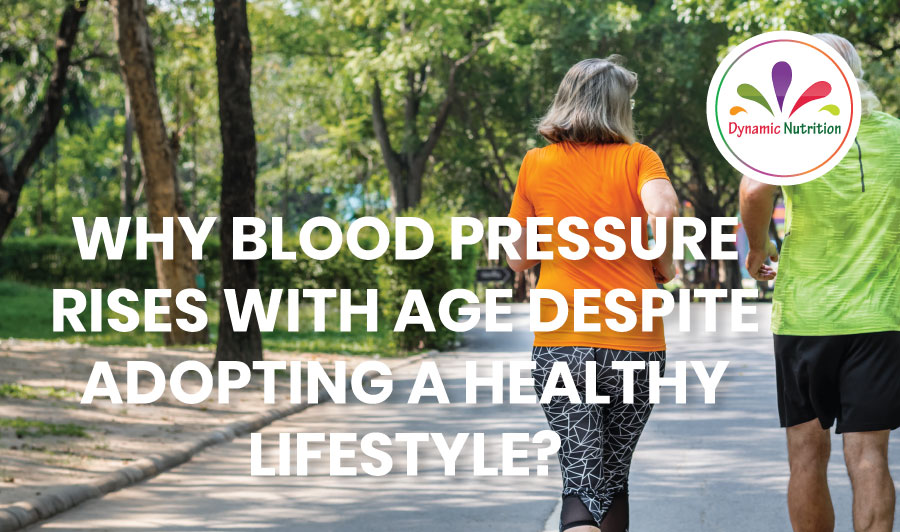 Blood pressure tends to increase with age for several reasons, even if someone adopts a healthy lifestyle. Blood pressure tends to rise with age for a variety of reasons, including changes in the structure and function of blood vessels, hormonal changes, and lifestyle factors.
While adopting a healthy lifestyle can help to lower blood pressure, it may not always be enough to prevent age-related increases in blood pressure.
Here Are The 5 Main Factors:
1. Building up of fibrin in the arteries
Fibrin is a protein that is involved in the clotting process, and it can accumulate in the body over time, especially in areas of chronic inflammation or injury. As we age, our bodies become less efficient at clearing out excess fibrin, and this can lead to the buildup of fibrin deposits in various tissues.
Fibrin buildup can contribute to a number of age-related health problems, including atherosclerosis, stroke, and chronic inflammation. It can also impair the function of various organs, such as the lungs and kidneys.
It's worth noting that while fibrin buildup is a natural part of the aging process, it can be exacerbated by certain lifestyle factors, such as a diet high in processed foods or exposure to environmental toxins.
Nattokinase NSK-SD® is clinically proven to dissolve fibrin.
2. Stiffening of arteries
As we age, our arteries become less elastic and more rigid, which can lead to increased blood pressure as the heart has to work harder to pump blood through these less flexible vessels.
Arterial stiffness is a hallmark of vascular aging and a major contributor to age-related hypertension. Arterial stiffness increases with age and is associated with higher systolic blood pressure (SBP) and pulse pressure (PP), even after adjusting for other cardiovascular risk factors. A study published in the American Journal of Hypertension in 2014 found that older age was the strongest predictor of increased arterial stiffness and higher SBP and PP, even among individuals with a healthy lifestyle.
3. Decreased kidney function
The kidneys play a key role in regulating blood pressure by removing excess salt and water from the body. As we age, the kidneys may become less efficient at this process, which can cause blood pressure to rise.
Age-related declines in kidney function, such as a decrease in the number of functioning nephrons, can lead to impaired sodium handling and fluid balance, which can contribute to hypertension. A recent study published in 2022 found that even among healthy individuals without kidney disease, older age was associated with reduced kidney function and higher SBP.
4. Changes in hormone levels
Hormones such as renin and aldosterone help regulate blood pressure by affecting the amount of salt and water in the body. As we age, these hormone levels can change, leading to higher blood pressure.
Renin-angiotensin-aldosterone system (RAAS) activity increases with age, which can lead to increased sodium retention and vasoconstriction, contributing to hypertension. A study published in 2014 found that older age was associated with increased plasma renin activity and aldosterone levels, even among healthy individuals with normal blood pressure.
5. Increased inflammation
Chronic low-grade inflammation is associated with many age-related diseases, including hypertension. Even with a healthy lifestyle, inflammation can increase with age and contribute to higher blood pressure.
A study published in 2016 has found that chronic inflammation influences blood pressure in elderly women and compromises endothelial cell function, thus contributing to the age-related decline in vascular health.
How Blood Pressure Varies As We Age
Here's a general overview of how blood pressure can vary with age:
Children and teenagers typically have lower blood pressure than adults, with normal ranges ranging from 90/60 mmHg to 120/80 mmHg.
In young adulthood (ages 18-30), blood pressure is typically at its lowest and is generally considered normal when it is below 120/80 mmHg.
In middle age (ages 35-55), blood pressure may start to rise slightly, with normal ranges ranging from 90/60 mmHg to 130/85 mmHg.
In older age (ages 55 and above), blood pressure tends to rise further, with normal ranges ranging from 90/60 mmHg to 140/90 mmHg.
It's important to note that these are general guidelines and blood pressure targets can vary based on individual factors such as overall health, medical conditions, and personal risk factors for heart disease.
Regular blood pressure monitoring and working with a healthcare provider to manage blood pressure can help reduce the risk of associated health problems.
Products you may be interested in
Facebook Comments