It has come to our attention that there are several unknown online stores selling counterfeit BioNatto Plus. This is a public announcement to show how to identify a genuine product and what a counterfeit product looks like.
How to identify a genuine BioNatto Plus?
BioNatto Plus Capsule is approved by National Pharmaceutical Regulatory Agency (NPRA), Ministry of Health Malaysia (KKM) – the Malaysia Drug Control Authority.
A genuine BioNatto Plus Capsule MUST have:
An outer box.
A Meditag Hologram Security Sticker issued by KKM on the outer box.
This is the link to the product information stated in the NPRA website:
https://quest3plus.bpfk.gov.my/pmo2/detail.php?type=product&id=MAL20116071T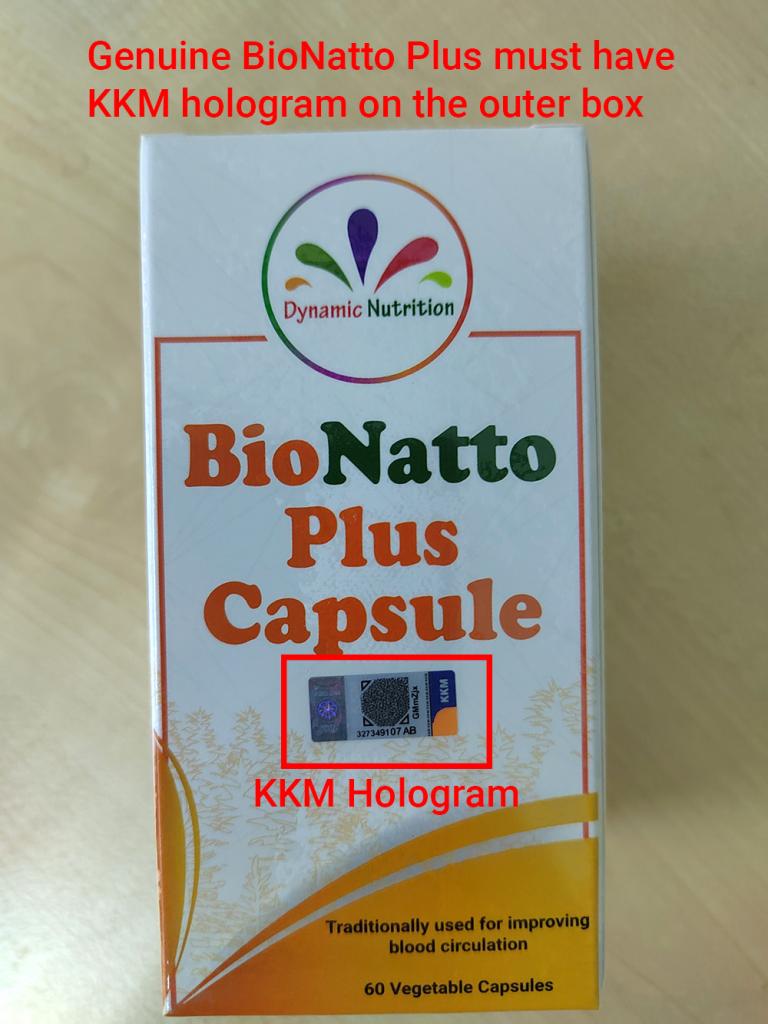 How we detected the counterfeit BioNatto Plus?
We were alerted by one of our customers Tom (not his real name) who bought BioNatto Plus from an unknown seller from one of the popular online platform (the S Platform) in Malaysia.
Tom was concerned that he had bought a counterfeit product from an unknown online seller because it does not contain a outer box and it has no KKM hologram. Prior to this, Tom has bought a genuine product from a local pharmacy and he remembered that it came with a box and KKM hologram.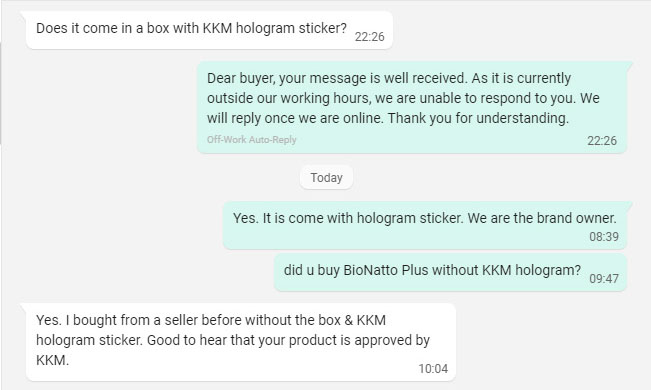 Tom mentioned that the taste and smell is slightly different from the one he bought from the pharmacy. In addition, while he felt a positive effect from the genuine product, the counterfeit product made him feel tired after taking for 1 week.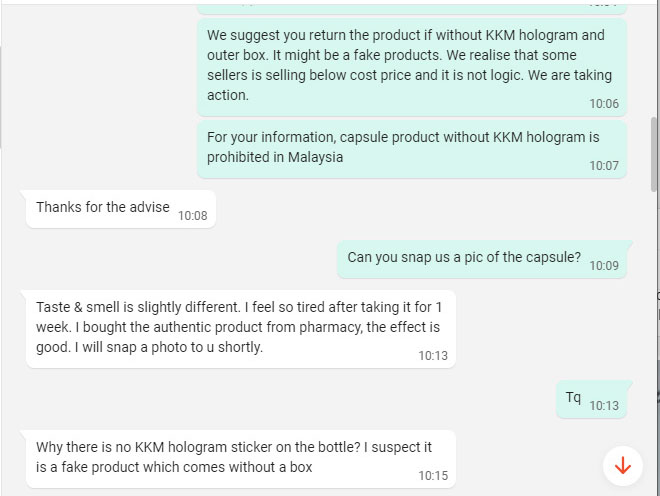 Tom then send us some photos comparing his previous purchase with the one from the unknown online seller.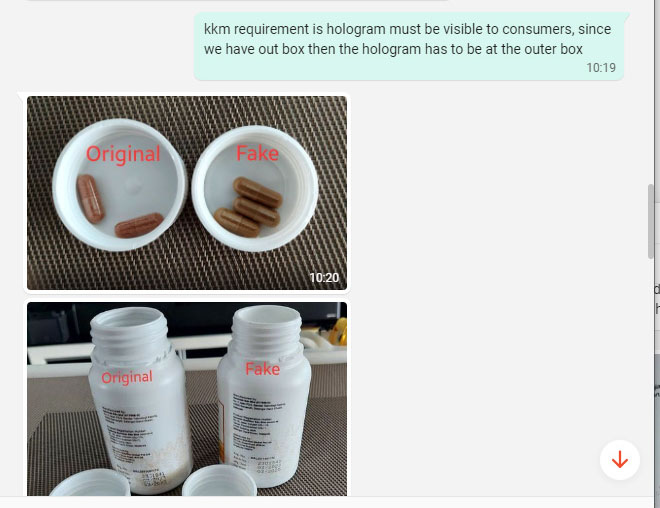 What have we discovered so far?
1. The color of the capsule is slightly different. Velvet brown vs dark brown
Color, taste and smell are slightly different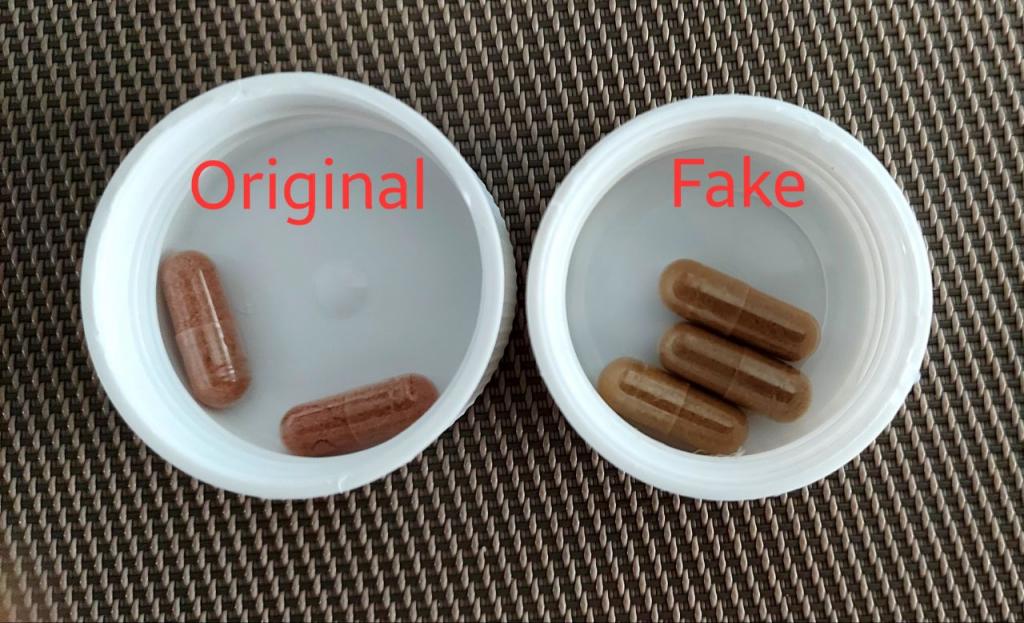 2. The bottle cap locking mechanism is different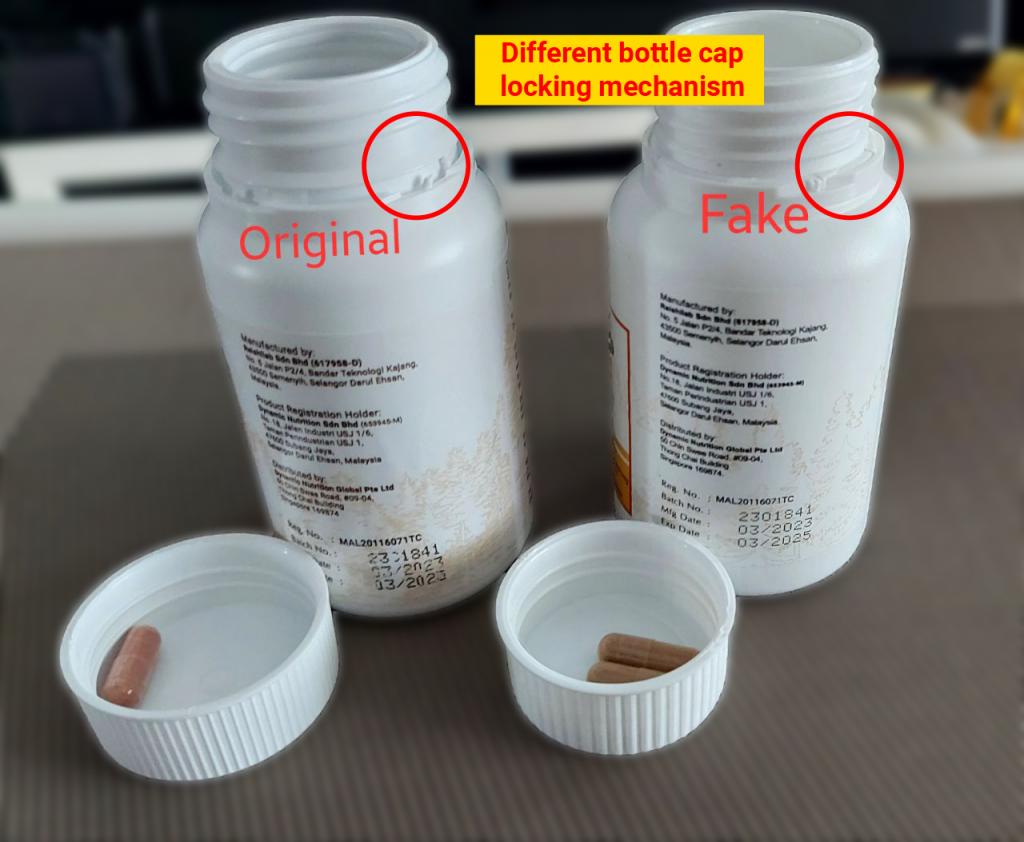 3. The bottle cap is different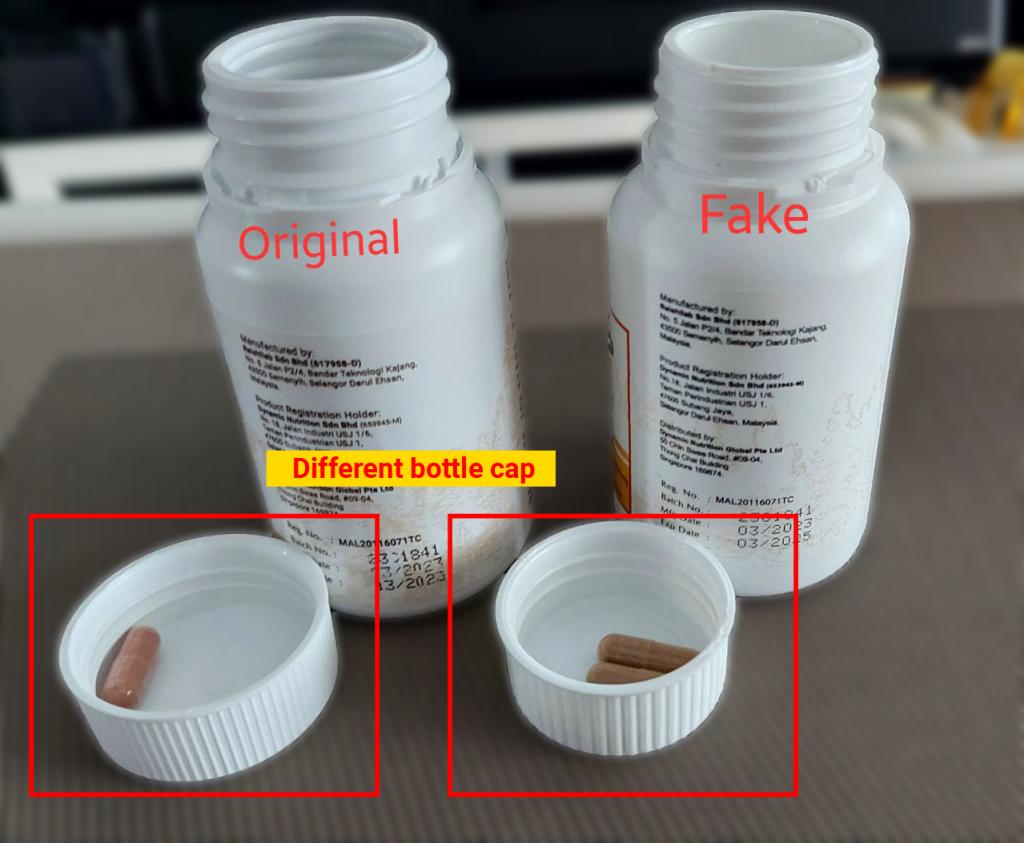 4. The label design is slightly different. 
While they look quite similar, when scrutinized, the pattern of the pine tree beside the text is obviously different.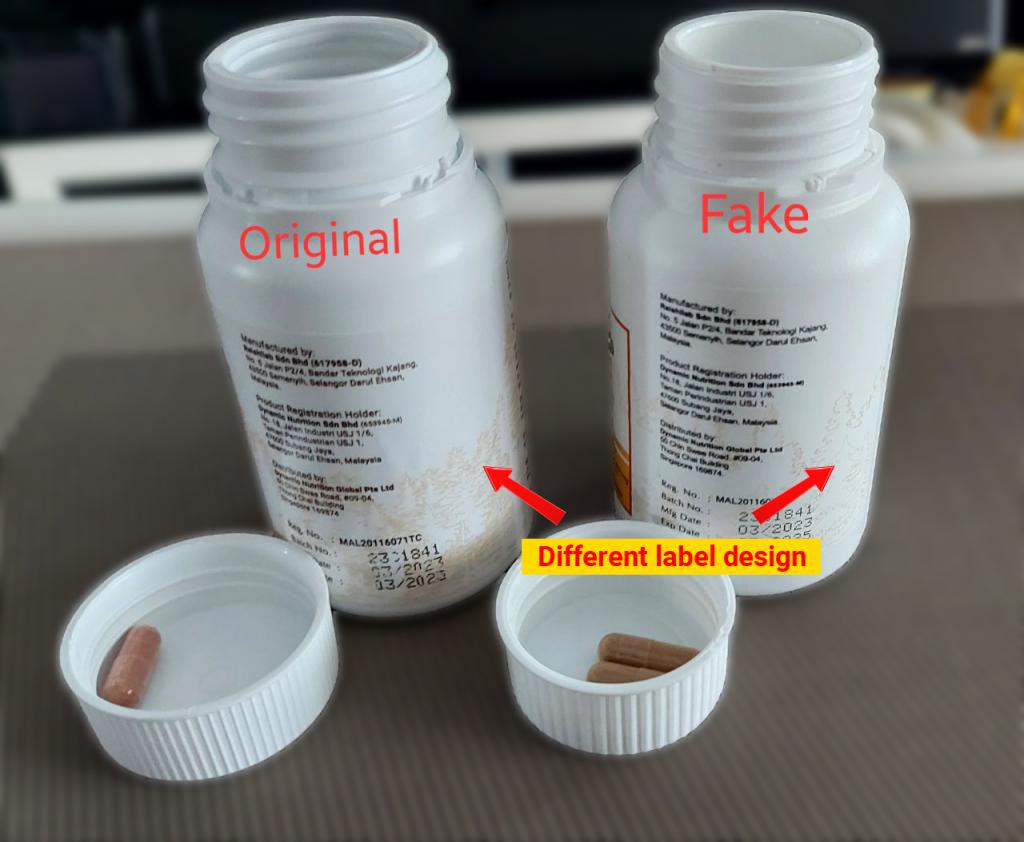 5. Counterfeit products are selling without the outer carton box and no KKM Meditag hologram.
These are photo posted by customers who unfortunately bought counterfeit products.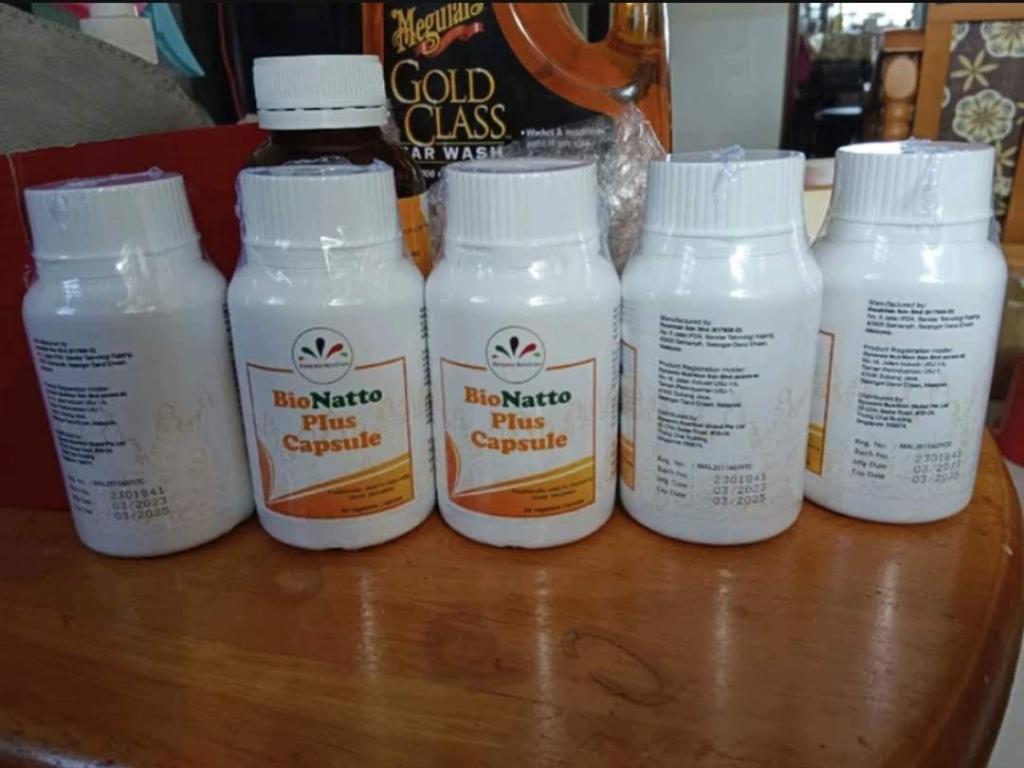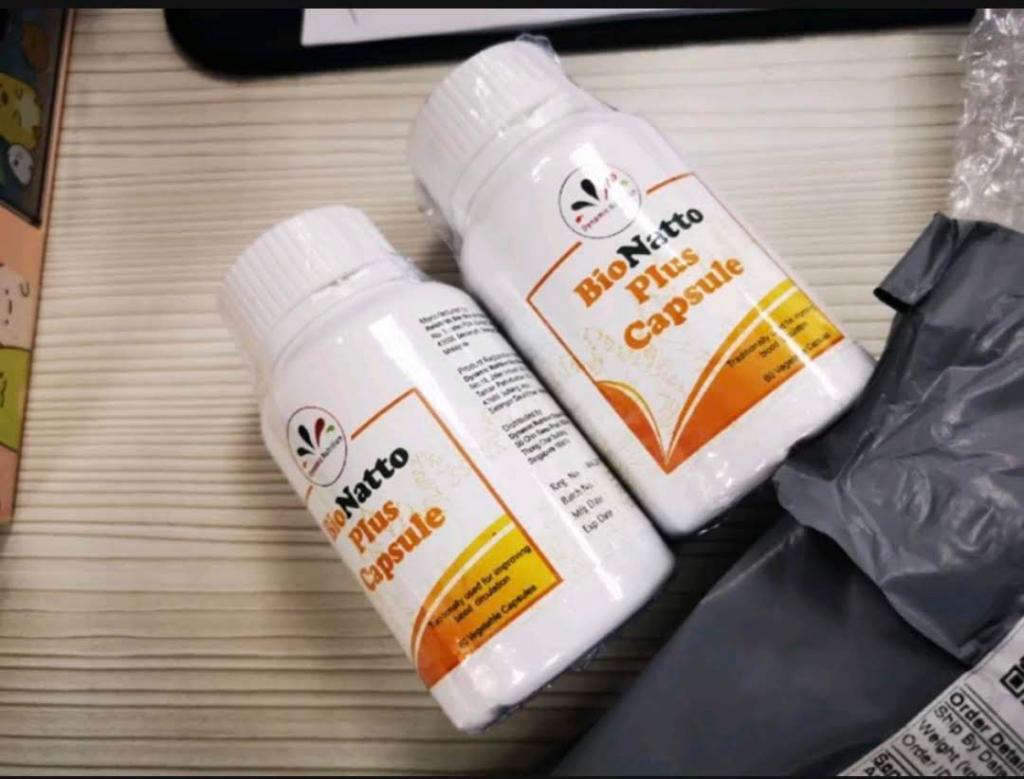 Buy Only From Genuine Source
We are definitely alarmed by the presence of counterfeit product affecting our customers and we are taking immediate action against the counterfeiters.
We urge everyone to buy from reputable source and only from sellers / retail stores listed in our website.
1. Official Web Store link
https://www.dyna-nutrition.com/shop/products/bionatto
2. Official Lazada Store
Malaysia: https://www.lazada.com.my/shop/dynamic-nutrition/
Singapore: https://www.lazada.sg/shop/dynamic-nutrition-sg/
3. Official Shopee Store
Malaysia: https://shopee.com.my/dynamicnutrition123
Singapore https://shopee.sg/dynamicnutrition
4. Retail Store List (Malaysia & Singapore)
https://www.dyna-nutrition.com/where-to-buy-bionatto/
5. Caring Pharmacy (Malaysia)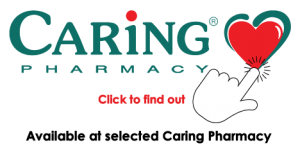 Products you may be interested in
Facebook Comments